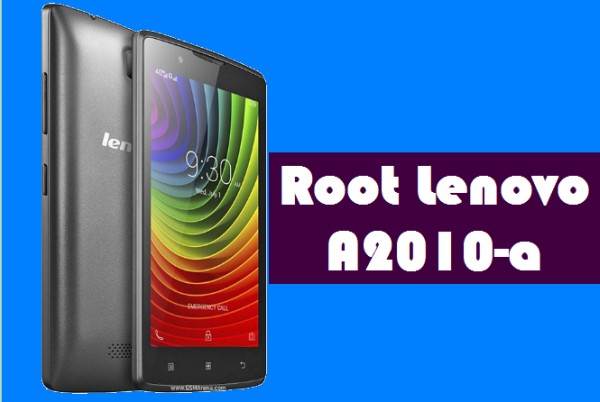 If other Lenovo phones have been too costly, the Lenovo A2010 is an option that's budget-friendly and this smartphone is good enough for you to enjoy without doing anything to it, but if it is developing you want, then you need to root it regardless. You do not have to be an actual developer to enjoy doing any type of developing work on the Android operating system.
Rooting your Lenovo A2010 will afford you more control over your phone's speed and will allow you to really push your phone harder. You can also optimize your phone's memory, resulting in better performance. Apps that eliminate redundancy and improve automation also tend to work better on rooted phones.
Talking about that, here's I will show you how we can easily root the Lenovo A2010 smartphone using a simple Android app with no PC involved. The steps of gaining root access is pretty simple. However rooting may give you extra benefits but it may also void your phone's warranty so do with caution.
Will Root void your warranty?
Yes, it indeed does. Rooting is essentially tampering with your device system. And it is strickly banned by manufacturers and carriers. If you want to return a phone with root access on it, and they happen to check it, they have every right to decline your request because your phone was tampered with. Rooting, in most cases, will not damage your hardware. It is merely a process of copying file to your system partition. SuperSU and Kingroot all have "REMOVE ROOT/UNROOT" function built in themselves. As always, root at your own risk.
How To Root Lenovo A2010-a Android 5.1.1 Lollipop Without PC
Download KingRoot 4.9.6 and install it. If you see a warning box then you require to check Unknown sources under Settings –> Security.
You should see the KingRoot icon in your App Drawer. Tap on the app icon to open it.
Once the app is lunched, it will try to analyze your device to find suitable root process and soon you will see the following screen.
Tap on "TRY TO ROOT" or "START ROOT" button that shown at the bottom of the screen.
Wait for a few seconds as Kingroot tries to root your phone.
Once your phone is rooted, you will see a Root Obtained message under the crown logo.

Confirm your A2010 is rooted by using an app like Root Checker.
Regret your root? Read the article about how to unroot a Samsung below. You will find the process for unrooting to be similar to the one used to root. Keep in mind that unrooting your device is not without risk.