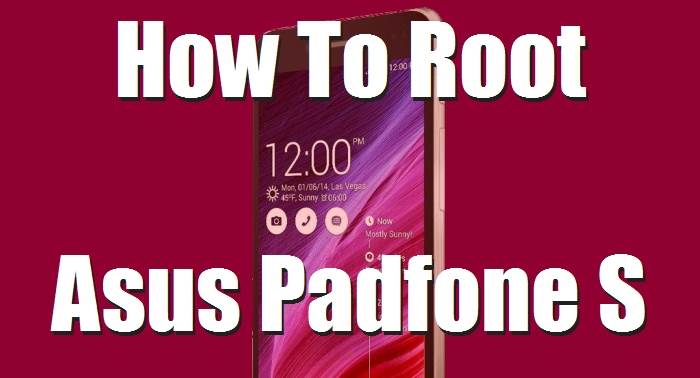 The PadFone S is powered by a powerful Qualcomm Snapdragon 801 2.3GHz Krait 400 processor, with 2GB of RAM and runs on Android KitKat and Lollipop update, with ZenUI overlay.
Rooting a phone allows you to get custom ROMs and to download particular root-only apps from the Google Play Store. Every phone is a little different in terms of rooting, and the Asus Padfone S is a little trickier than some more popular phones. Let's take a look at the best methods to use if you would like to learn how to root Asus Padfone S.
While the Padfone S is still considered to be a decent mid-budget smartphone, you can take your device's usability to the next level by gaining root access. There aren't many effective ways to root this particular device, but the methods mentioned below should work with most Asus Padfone S devices and firmware versions.
Like rooting other Android devices, you should only root your device at your own responsibility as rooting can brick your device and you can lose important data. Before rooting your device, create a full backup on your PC of all the important files on your Asus Padfone S.
Method 1: Root Asus Padfone S Using Kingroot
Enter your phone's browser: kingroot.net.

Install Kingroot. This can be done through.."Unknown Sources" under Menu -> Settings -> Applications).

If your phone is unrooted, you can see the prompt saying that "Root access is unavailable". Then click the button "START ROOT".
It will take some time to root the phone.
When rooting, you can view the progress. When it is done, you will see the big green tick icon.

You have now succesfully Rooted your Asus Padfone S. Check out for an application in your application drawer with the name as KingUser.
If Method 1 doesn't work with your device, then this is possibly the next best option. With a high success rate, Kingo Root was one of the first One Click rooting methods and you don't need to go through any complex steps in order to root your device.
Method 2: Root Asus Padfone S Using Kingo root
You can visit APK Root for Android on your mobile and download the file on your Asus Padfone S.

Install KingoRoot.apk on your device. If you didn't check "Unknown Sources" in Settings > Security, then during installation, you will get a prompt "Install blocked", stating that "For security, your phone is set to block installation of apps obtained from unknown sources".

Just follow phone instructions and install Kingo Root on your device and allow installs from "Unknown Sources".

Launch "Kingo ROOT" app and Click "One Click Root" to start the rooting process.

Waiting for a few seconds till the result screen appear. If rooting is successful, you'll get a Root Succeeded! message.
Now you will have root access on your Asus Padfone S 5.0.2 Lollipop firmware. For any queries comment down below.