Root LG G3 Stylus – The LG G3 Stylus runs on a 1.3 GHz Quad-core processor as well as 1GB of RAM, and an internal storage of 8GB, with Android 4.4.2 KitKat for its Operating System. The screen is equipped with a qHD resolution at 960×540, and it is okay for a phone which has a 5.5-inch IPS display with great viewing angles and well-produced colors.
LG incorporated its own skin in the G3 Stylus Dual on top of Android 4.4.2 KitKat, and also loaded some of its own apps such as LG Smartworld, Peel Remote, Quickmemo+, and Remote Link.
You probably know that your phone can function as a Wi-Fi hotspot, allowing you to get your laptop (or tablet, or whatever) online wherever your phone has a data connection The catch? Most wireless carriers charge you $10 a month or more for that privilege, on top of your regular data plan. With a rooted Android device, however, you can simply download Wireless Tether (yep, right from the Android Market), create your own mobile, encrypted Wi-Fi network, and your carrier will be none the wiser.
LG G3 Stylus users with updated Android version of Android Lollipop can root their device with the quick and handy tricks. With a little complication with particular devices here we have the tutorial which is specific with the LG-D693n model.
The rooting process for the LG G3 Stylus running Android lollipop is not very complex. You can easily get the root done if you follow the procedure, wisely.
Also consider that root access to your device voids the warranty but it is also recoverable in most of device. However in some device with additional security, warranty may not work again, once it has been rooted.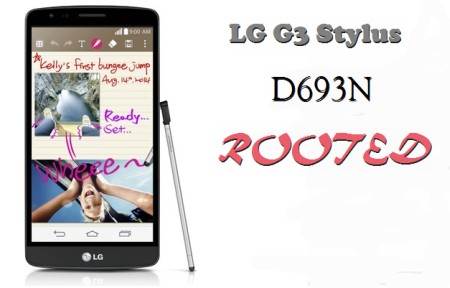 Root LG G3 StylusC
Download the KingRoot and install the KingRoot APK.
Once you have installed the KingRoot APK, open the app from the app drawer where you normally find your new applications.
Tap on the large button that suggest rooting your device, usually with the words "Try To Root" or "Start To Root".
The KingRoot tool will now work its magic and root the G3 Stylus smartphone. Wait until you get the success notification and the progress bar reaches 100%.
You should see a big green check mark when completed. This means that the G3 Stylus is now rooted.
Congratulations ! You have successfully rooted your LG G3 Stylus now. You can use the phone more powerfully than ever. Enjoy your rooted!