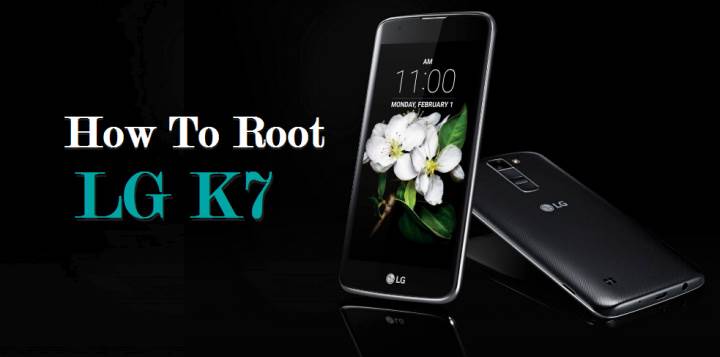 How to Root LG K7 Android 5.1.1 Lollipop – Droidbeep.com. The LG K7 is a 5-inch 854×480 resolution smartphone. It's powered by a 1.3GHz quad-core processor, along with 1GB of RAM and 8GB of storage inside. There is a microSD card slot inside, which can support up to 64GB of storage as well. LG has put a 8MP camera around back, with a 5MP camera around front and it's powered by a 2125mAh battery that is non-removable. And it's running Android 5.1 Lollipop along with LG's Optimus UI on top.
Lg K7 phones comes with a bunch of apps directly from the manufacturer. Some of them are good, but most of them are plain useless, if not worse, and you cannot even remove them. Once you root your device, however, all those apps can go away and you can get the most out of your machine.
If you just got your LG K7, then you can now go ahead and do a painless root through Kingroot. Using your LG K7 on full power isn't possible. Or at least, isn't possible right away as you first have to perform some modifications within your phone's internal system. So, if you think that improving the performances of your device is what you need, then you shouldn't hesitate in completing the guidelines from below.
WARNING!!
The warranty will get void if you will choose to resume the guidelines from this tutorial. Device makers will not cover damage caused after you root the device or if you realize that the phone was bricked while it was being rooted.
Method 1: Root LG K7 Using Kingroot
Enter your phone's browser: kingroot.net.

Install Kingroot. This can be done through.."Unknown Sources" under Menu -> Settings -> Applications).

If your phone is unrooted, you can see the prompt saying that "Root access is unavailable". Then click the button "START ROOT".
It will take some time to root the phone.
When rooting, you can view the progress. When it is done, you will see the big green tick icon.

You have now succesfully Rooted your LG K7. Check out for an application in your application drawer with the name as KingUser.
Method 1 is possibly the best and most reliable option as it has been extensively tested on various LG devices. If it didn't work with your device, then Kingo Root is the next best alternative.
Kingo Root is a universal rooting method that can root almost any Android device. Kingo Root is one of the safest rooting methods available for all Android devices. If Method 1 doesn't work with your device, then this is possibly the next best option.
Method 2: Root LG K7 Using Kingo root
You can visit APK Root for Android on your mobile and download the file on your LG K7.

Install KingoRoot.apk on your device. If you didn't check "Unknown Sources" in Settings > Security, then during installation, you will get a prompt "Install blocked", stating that "For security, your phone is set to block installation of apps obtained from unknown sources".

Just follow phone instructions and install Kingo Root on your device and allow installs from "Unknown Sources".

Launch "Kingo ROOT" app and Click "One Click Root" to start the rooting process.

Waiting for a few seconds till the result screen appear. If rooting is successful, you'll get a Root Succeeded! message.
Your LG K7 running Android 5.1 should now be rooted and you can confirm it for yourself by downloading and installing Root Checker on your device.