A rooting method has finally been found for the Motorola Moto 4G. We've prepared a guide that explains the easiest method to root a Moto 4G. You need to have the Motorola Moto G4's bootloader unlocked before you follow this guide for installing the custom recovery TWRP.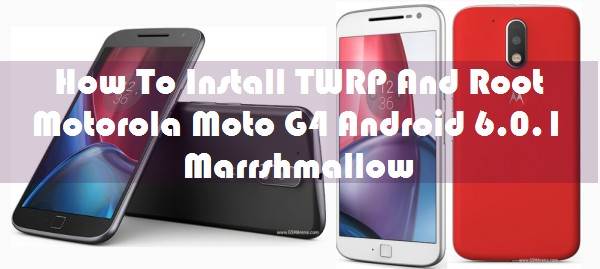 Prerequisites
– Your device is plugged into your computer
– You have USB Debugging enabled under Developer Options
– You have installed the necessary drivers and your computer is recognizing your device
How To Install TWRP Moto 4G
Download the TWRP for Moto 4G and extract it to the Minimal ADB and Fastboot folder.
Open Minimal ADB Fastboot
Type the command "adb devices"
Type the command "adb reboot bootloader" to get the Motorola Moto G4 smartphone into the required bootloader mode and ready for the flashing of the custom recovery image.
Type the command "fastboot flash recovery twrp-3.0.2-0-athene.img" to get the custom recovery flashed onto the smartphone.
Type the command "fastboot reboot" and as soon as you see the smartphone rebooting, hold down the hardware button combination for the stock Recovery Mode to get the custom recovery you just installed booting up on the screen.
How To ROOT Moto 4G
Download the systemless root version of the SuperSU that you need for the Motorola Moto G4 when running Android 6.0.1 Marshmallow.
Instead use volume down to goto recovery option in fastboot, and vol up to select.
You will now boot to TWRP
Tap on the Install button from the recovery menu and follow the guidelines to navigate the SD card and select the SuperSU that you transferred their earlier.
Follow the rest of the on-screen guidelines to flash the SuperSU and then reboot the system when it is done by first selecting "Reboot" from the menu and then "System" to finish up.