The concept behind the Carbon ROM, is that it's all in one: AOSP, Slim ROM, AOKP, AICP, Omni and CyanogenMod. Almost all of the functions of these known ROMS are present in Carbon. Of course, it might take some time to discover all of ins and outs, but Carbon is sure to satisfy all types of users that long to be able to adapt the Android system to their specific wants and needs.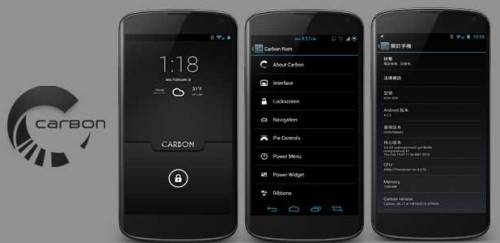 The latest build of the CarbonROM,featuring Android Lollipop version 5.1.1, has been released by phenomx4 from androidforums.com.
Advanced users who wish to try out the customisations the CarbonROM offers on the Zte Warp Sync, may check the following installation guide.
Download Carbon ROM 5.1.1 for Zte Wrap sync
Enter recovery mode.
Perform data wiping task. From recovery select wipe data/factory reset
Perform a cache wipe by selecting wipe cache partition
Navigate to advanced option and select wipe dalvik cache
Return to the recovery menu and select install zip from sdcard>> choose zip from sdcard then head over to the location where you have saved the CarbonROM, select it and confirm installation on the next screen
When the installation is completed, reboot the phone
**** REMEMBER: NANDROID BACKUP ARE ALWAYS A GOOD IDEA, IN CASE OF SOMETHING WENT WRONG, YOU HAVE THE ABILITY TO RESTORE YOUR PREVIOUS ROM. IM NOT RESPONSIBLE FOR ANY DAMAGE ON YOUR DEVICE, SO FLASH IT AT YOUR OWN RISK. YOUVE BEEN WARNED***