Sony's latest project, Z5 Launcher, is a home screen launcher that aims to give you what you need, when you need it, with little to no effort on your end. By no means is Z5 Launcher a powerhouse with features like Nova, but what it does have is a simple design with a really interesting way of finding information and apps on your phone, but more on that later.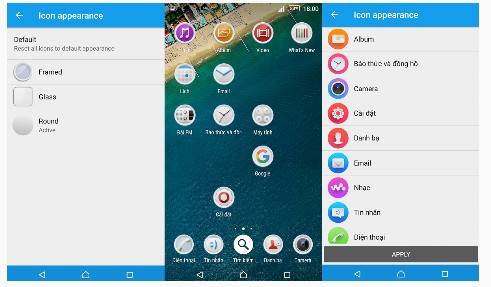 Almost immediately after Sony updated this launcher, developer jjwrongjj got to work on making it available to other Android devices.
The end result is a flashable ZIP that can be installed on almost any Android device running 4.4 KitKat or higher. So if you've ever been tempted to give the Sony ecosystem a try, you should definitely check this one out.
Requirements
– Rooted Android device running 5.0 Lollipop or higher
– Custom Recovery installed
Download And Flashing Via custom Recovery
Xperia Z5 Launcher For Android Lollipop And Marsmallow
When you first launch the launcher, you may be prompted to set it as the default. Tap Xperia Launcher followed by Always.