Lenovo A6000 is great phones from Lenovo. Double Tap to Wake is the useful feature for your smartphone. This feature is enabled in the Kernel level not on the ROM. If you've been spoiled by other smartphones that have this feature and would like to use it on your Lenovo A6000, now you can. Thanks to XDA developer ED300 for created this kernel, you can enable double tap to wake on your Lenovo A6000 in a few easy steps, as long as you're rooted.
Attention!!
Your Phone should be Rooted and you should have Custom Recovery TWRP to install this Kernel on your phone.
Make sure you are on a Stock ROM Lenovo A6000 (32-bit) and not work on stock rom lenovo A6000 Plus
MIUI and VibeUI 2.5 Lollipop ROM is supported
Backup Your ROM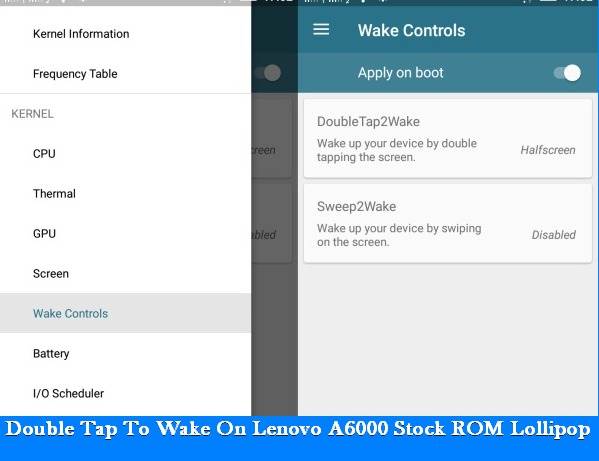 To know how to enable DT2W on nexus 6P follow below steps.
Download Kernel Ed300 and Install with TWRP
Install Kernel Adiutor
Open Kernel Adiutor
Click Wake Control
Click DoubleTap2Wake and choice Halfscreen
And Enable Apply on Boot button
Congratulations! You've just enabled the handy feature on your device.
Source by www.cararoot.com