The camera app of the Htc One M9 was designed following similar guidelines and a friendly UI with straightforward options and very comfortable usage. In theory, the app is supposed to be a HTC exclusive, but in reality a skilled developer can overcome such limitations. As a result, a Htc One M9 camera app port is now available and you can install it on any Android device running Lollipop (5.0) or a newer version.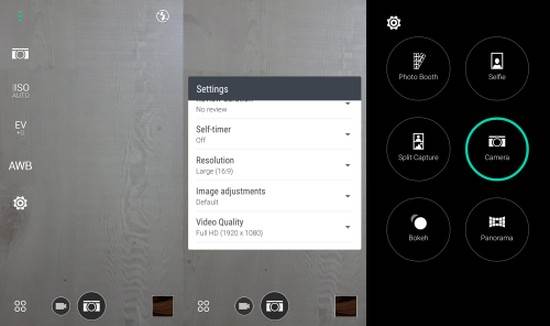 First of all, we should thank Versey66, the developer who made everything possible. He was able to port the HTC One M9 camera app on his own Samsung Galaxy S4 and now we can do the same thing for our own devices. So, what do you say, are you ready to try it out?
In order to install apk downloaded from outside the Play Store, you will have to enable Unknown Sources. Head over to Settings>> Security and check for the option. After the apps are installed, go back to the security setting and disable the option.
How to install Htc One M9 Camera app
Download the Htc One M9 Camera & Gallery from this link. after the zip file is downloaded , extract the zip file and copy over all the 3 apk files on your Android phone.
On your Android phone , navigate to folder where you have copied the apk files and install then in the following order
Install com.htc.camera-7.15.563434-762040384-minAPI21.apk
Install com.htc.album-9.20.534238-862131444-minAPI19.apk
Once you install all the apk files , you can now find a new camera icon added to your apps list.
HTC Video Player – install it as a normal app OR push it directly into system folder
If you find the HTC M9 Camera app to be interesting, give it a try and come back to tell us how you like it.