Are you a fan of Walkman Player that can be found on Sony's latest Xperia Z5? Would you like to download and enjoy the Xperia Z5 Walkman Player apps on your phone? After all, this music player is improved for better performance and brings tons of optimizations to offer you the best experience possible, so we know why such idea has crossed to your mind more than once.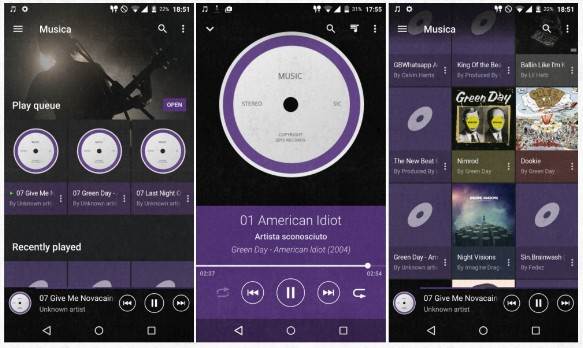 Good news, It seems that developers are already porting these stuffs for other devices, so if you want to enjoy the Xperia Z5 Premium Walkman Player on your Android phone, then you are on the right place.
Z5 Premium WALKMAN Included Features!
Latest WALKMAN ( Music ) build v9.0.5.0.0 ( that is now white themed! )
New Material Design and fresh UI
Clear audio setting | SoundEnhancement
Clear audio+
Equalizer preset (such as Rock, Easy Listening, Jazz, etc)
Manual mode of preset (Custom and User-defined)
Clear Bass™
Clear Stereo™
Clear Phase™
XLOUD™
S-force Front Surround
Surround Sound VPT (Soundstage option)
Dynamic normalizer
Visualizer
Qualcomm bass boost
Album art
Adjust background color following album art
Music control on notification
Edit Music Info
Download Music Info
SensMe™
Smart PlayList
Throw function
DLNA/Media server
Qualcomm S810 Sound Processing, Virtrualizer, Equalizer, Voice Processing
All Z5 Sound libs and Processing
Requirements
Any device running a Lollipop/Marshmallow ROM Based on Android 5.0+
Custom Recovery like TWRP or CWM
Minimal 60Mb Free in system
How to Install Xperia Z5 Premium Walkman Music Player on any Android device via recovery:
For the start, you have to download Xperia Z5 Premium Walkman Music Player flashable zip file.
Reboot your Android device into recovery mode;
In the recovery mode do not hesitate to create a backup;
Navigate to the folder where you have saved Xperia Z5 Premium Walkman file, select the file that you are looking for it and confirm installation;
Wait until the installation is completed and then do not forget to reboot your handset.