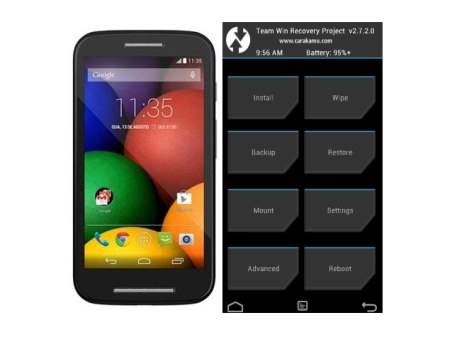 Moto E offers Android 4.4.4 Kit-Kat out of box, 5MP of rear camera and 4.3-inch Display, RAM 1GB and processor using snapdragon 200. This is easiest method of Root for Moto E official Kitkat 4.4.4. In this method we are rooting and install CWM/TWRP custom recovery in Motorola Moto E.
After rooting the Motorola Moto E, you can then flash a custom recovery, and finally a custom ROM. You can even flash multiple custom ROMs until you find one that suits your needs.
First Step: Install Custom Recovery
In order to install TWRP recovery on Moto E, you need to unlock its bootloader first. If you have already done that, then skip this, otherwise follow the link below to see our guide on that.
Double click moto_E.bat
Enter option : 4 Flash TWRP Recovery (requires bootloader unlocked)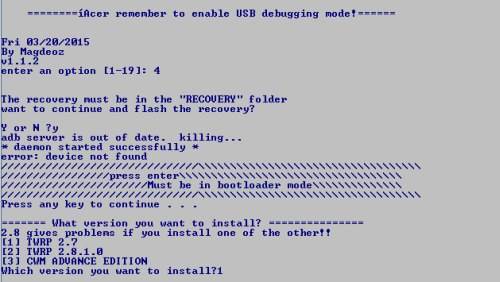 Second Step: Rooting Moto E
1. Choose 14 (manually unlocked bootloader and custom recovery requires)
2. Follow these step
If you successfully rooted your device with our rooting guide then please leave a comment below it will help other moto e users too! Happy Rooting!