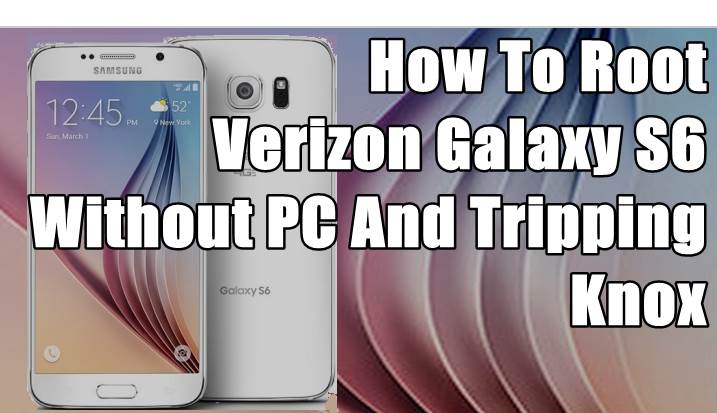 This new rooting method for G920V does not even require a PC for functioning. This tool will work for Verizon Galaxy S6 G920V running the firmware build VRU1AOC3. Trying it on any other firmware may result in bricking your device.
The new root tool being used is pingpongroot. This is a simple apk file. User has to install it and full root access will be granted without tripping Knox counter. This guide will take you through all steps to root SM-920V VRU1AOC3 firmware in one click.
Pingpongroot is the best app for beginners. It won my heart because of its sober user interface. The app has no bloatware, no ads, simplest and easy to use.
Probably if you want to root your S6 device you should know about the benefits of rooting. There is an uncountable number of advantages of getting root privileges on Android phones.
Custom Roms: Number 1 reason why most of the people root Android device is the installation of custom ROMs.Yes, custom ROMs are an excellent way of testing latest Android version even if your device not received any latest update.
Removing Bloatware: Smartphones brands are very curious about their marketing strategies. Without thinking about user experience, they fill the devices with a lot of dumb apps. There are many apps for rooted devices to remove these apps.
Customization: Well, once you have rooted your Android device you can make it look like the way you want. There are many xposed modules available to take the word "customization" to the next level.
Warning!
Rooting can sometimes prove harmful, if done wrong and may soft-brick your Samsung Galaxy S6. Not to worry, you can still bring it back by flashing the stock firmware. We shall not be held liable for any damage to your device, kindly proceed at your own risk and understanding.
Simple Root Verizon Galaxy S6 Without Tripping Knox
Download the pingpongroot_beta5.1.apk to phone's internal or external memory
Tap on pingpongroot_beta5.1.apk and begin installation
Once done, jump to app drawer and run the application
PINGPONG Root will now automatically install Super SU.
Once SuperSU is installed, in order to activate it tap "Open".
SuperSu will display an error message and exit back to PINGPONG Root. This is normaly, so no need to worry about anything.
Next, tap the "Get Root" button now and see the magic!
Reboot your device once done.
Once the device has rebooted, you will have gained complete root access on Verizon Galaxy S6
That's it!
You can uninstall the PingPong Root app after the reboot.
That's it peeps, you've successfully rooted your Galaxy S6 with this awesome tool. You can verify the root by running the Root Checker app.