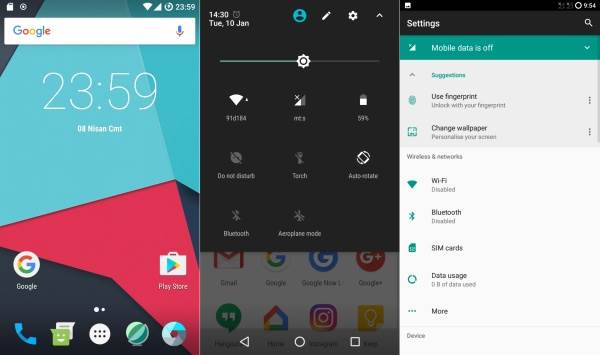 The official LineageOS 14 Nightly build for the Moto X 2014 is now live. The famed LineageOS community has supported almost every Android device through these years and now it comes to the Moto X.
By following this simple step by step guide, you can update your Moto X 2014 to Lineageos 14 Android 7.1.2 Nougat custom firmware. This latest custom ROM comes with Android Nougat official features and also brings some aftermarket features to modify and play with your device. You can use this ROM as a daily driver. Many users have already installed this LineageOS custom firmware and liked this great ROM and reported that everything running properly without any problem.
Before proceeding, don't forget to take a full backup of all your valuable data. If you are interested in installing this LineageOS Android 7.1.2 Nougat custom ROM on your Moto X 2014 then go ahead and follow the given steps.
If you have an unlocked bootloader and TWRP installed, then you can flash the ROM readily. If not, then go through this detailed tutorial and you will have LineageOS 14.1 Nightly ROM in no time. Let's begin with the tutorial.
How to install Android 7.1.2 Nougat LineageOS on Moto X 2014
Download Android 7.1.2 LineageOS custom ROM for Moto X 2014 and Google Apps 7.1 Nougat for Moto X 2014.
Now reboot into TWRP. Hold the POWER button and Volume Down button simultaneously for a few seconds to enter the recovery mode. If you installed TWRP recovery, it should look like this.
Once the phone enters into TWRP Recovery, perform a full data wipe task by Select "Wipe" from the main menu of the TWRP recovery and then select "Swipe to factory reset" option on the bottom of the screen.

Return to the main TWRP menu and choose Install. Browse and select the lineage-14.1-20180318-nightly-victara-signed.zip file which you copied earlier to your phone's SD card in the second step. Swipe to Install/Flash in order to begin the flashing process.

Now return to home in the TWRP and tap on the install option. Navigate to the open_gapps-arm-7.1-pico-20180318.zip file and select it.
Once both the Gapps and ROM are installed, and then select "Reboot System" button.
Once done, you can reboot your device normally and enjoy the amazing taste of LineageOS 14 on your Moto X 2014.
As per my own experience, the LineageOS 14.1 can definitely be used as a daily driver. For everyone, who need stability along with performance and battery life. Have you Installed? Give us some feedback about its features, performance, battery life, bugs etc.