A factory reset can help resolve issues with your Samsung Galaxy J2 Pro if it's crashing or freezing, running slowly or suffering from problems you can't identify. So, today, we will explore how we can perform a factory reset of Samsung Galaxy J2 Pro.
The Galaxy J2 Pro stocks a decent 16GB internal storage which can be expanded to a sizable 128GB. This phone is powered by the homegrown SC8830 with Spreadtrum processor. The processors are coupled with an ARM Mali-400MP2 GPU and a sizable 2GB ram can deliver a blazing fast usage and in-game performance.
The Samsung J2 Pro flaunts a beautiful 5inch screen with Super Amoled display which exhibits a 720 x 1280 pixels screen resolution. The expansive 16:9 aspect ratio and 294 pixel density ensure pleasant media consumption. The Super Amoled panel is sharp, power efficient, and protected by Gorilla Glass.
Factory And Hard Reset Samsung J2 Pro
It's a good idea to reset your Samsung Galaxy J2 Pro this way before you sell, donate, or give away the device and you want to ensure no other person can ever see your personal content or account information. And you need to select this reset option if you're having software problems with Samsung Galaxy J2 Pro and want to reset it for troubleshooting.
We've all done a lot with our phones, and maybe it's time to clean things up and get a fresh new device. Using this guide, you will learn how to reset Galaxy J2 Pro. Apart from that, resetting can be a lifesaver if you are facing some major software issues with your phone.
But you should know that factory and hard reset removes user data. Hence, you should back up all your important files using the default backup feature on the Samsung J2 Pro
.
Hard reset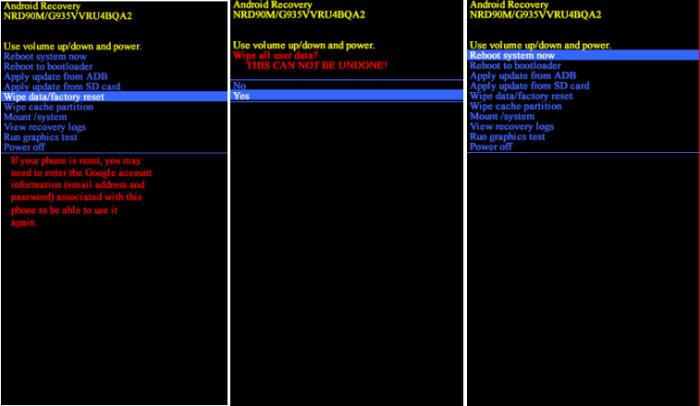 Step 1 – Ensure that the Samsung Galaxy J2 Pro is powered off. If your phone is locked and you're unable to turn it off, remove the battery then plug it back in.
Step 2 – Press the Home, Volume Up and the Power button together till the phone displays the start-up logo.
Step 3 – Once the Samsung Galaxy J2 Pro logo is displayed, release the buttons and wait till the phone enters the Android system recovery mode.
Step 4 – On the displayed screen, use Volume Down button to go to the Wipe data/factory reset option (Volume Up and Volume Down buttons are used to highlight the displayed options on the Android system recovery screen).
Step 5 – Once the option is highlighted, press the Power button to select the option. (Pressing the Power button in Android system recovery mode selects the highlighted option.)
Step 6 – On the next screen, press the Volume Down button multiple times till the Yes — delete all user data option is highlighted.
Step 7 – Press the Power button to hard reset the Samsung Galaxy J2 Pro, which will also clear the dalvik cache.
Factory Reset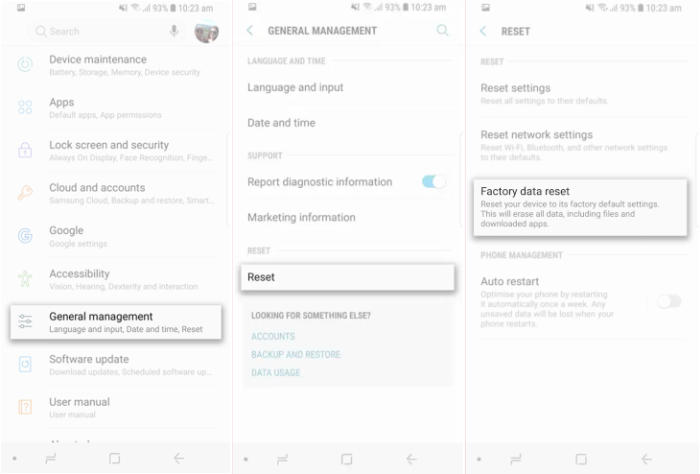 If you want to sell your Samsung Galaxy J2 Pro or just to clean data. The reset via settings is the easiest option. Basically the method is the same, there is only a slight difference in each operating system.
Android Nougat
Swipe up or down to view the ˊAppsˋ.
Touch 'Settings'.
Scroll to and touch "General management".
Touch "Reset".
Touch ˊFactory data resetˋ.
Read the warning, then scroll to and touch "RESET".
If you're prompted for screen lock credentials, enter your PIN/password/pattern and touch 'NEXT'.
Touch 'DELETE ALL'.
The resetting process should now start. Once the reset process is complete, your phone will automatically reboot.
Android Oreo
Slide your finger downwards starting from the top of the screen.
Touch the 'Settings' icon.
Tap "General management".
Press ˊResetˋ.
Tap 'Factory data reset'.
Touch "RESET".
Press 'DELETE ALL'. Wait a moment while the factory default settings are restored.
Follow the instructions on the screen to set up your Samsung Galaxy A40s and prepare it for use.
Reset Screen Lock Samsung J2 Pro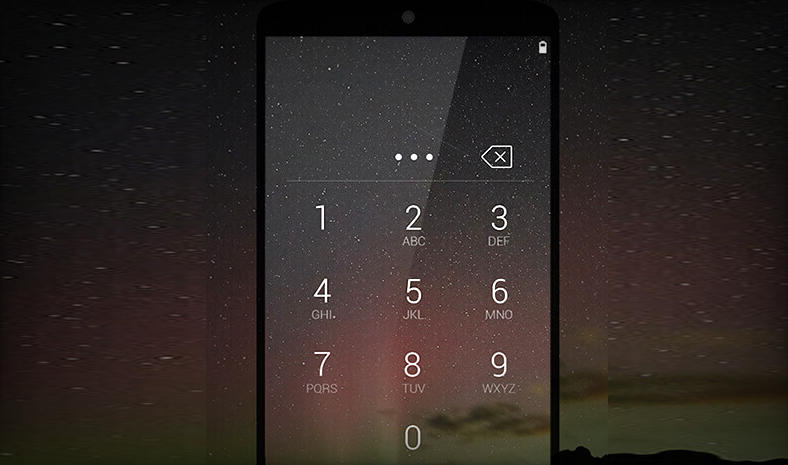 If your phone screen is locked with a pattern or password, one way to solve it is by doing a reset via the Samsung Find My Device service.
How to use Samsung Find My Mobile to reset
Log into Find My Mobile with your Samsung Account ID and password.
Choose the Samsung Galaxy J2 Pro from the menu on the left.
Select the 'Erase Device' option from below the device information.
Choose the ˊEraseˋ button on the popup.
Enter your Samsung Account password to confirm and send the task to your phone.
Summary
The Samsung Galaxy J2 Pro comes with a powerful spec-sheet at a high-range price bracket. The robust hardware components accompanied by a massive RAM give the device a highly appreciated tag at this price. It further impresses with its excellent front camera which will woo the selfie lover. Apart from these, the smartphone also gets other features like a quick charging facility, which give enough reasons to grab this.
Whether you want to sell the Galaxy J2 Pro, and want to clean things up, or you need to fix a software problem, you can use one of the methods mentioned above to reset your device. If your device is functioning normally, then Factory Reset is the best option, and if you can't even boot up then Hard Reset is the right choice. If your device is locked, reset via Find My Device is the next best alternative.