If you are facing issues such as abrupt reboots, frequent freezing and performance deterioration over time, you can reset Vivo X21i to declutter your device from useless files and apps.
The Vivo X21i flaunts with a 6.28 Inch Super AMOLED display having a resolution of 1080 x 2280 pixels. The high pixel density of 402 ppi gives an enticing visional experience. The 18:9 aspect ratio gives it a trendy look to hold.
Under the hood, it packs an Octa-Core processor setup (4x 2.00GHz ARM Cortex A73 + 4x 2.00GHz ARM Cortex A53), which is accompanied by a 6GB RAM. The combination of these help to ease the performance in multitasking and gaming. The phone is based on Helio P60 chipset. The whole operation is done by Android 8.1 Oreo.
Before you can even begin to think about giving your Vivo X21i to someone else, you need to take some time to wipe and reset it to factory settings. Doing so will ensure that nobody has access to the treasure trove of personal information we all keep on our phones. This also works if your Vivo X21i randomly shuts off and won't turn back on.
[box type="success" align="" class="" width=""]Restoring your Vivo X21i to factory settings will delete all data from the device. Make sure to back up any important files such as contacts and images. If you want to reset your smartphone to factory default settings, ensure that you know your Google account login credentials as you will need it to log in once you have reset your device.[/box]
Reset Screen Lock Vivo X21i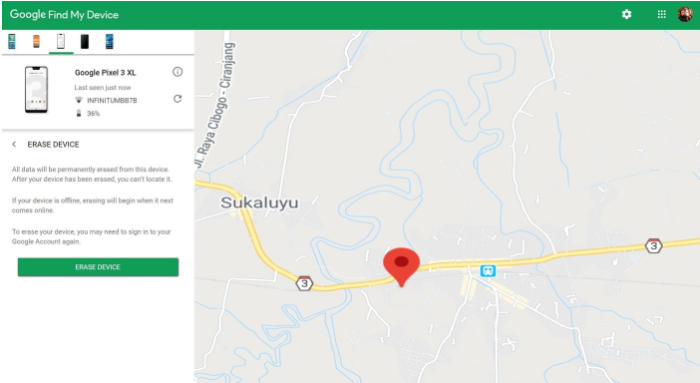 Log into https://www.google.com/android/find with your Google Account ID and password.
Select the Vivo X21i from the menu on the left.
Select the Erase option from below the device information.
Select the Erase Device button on the popup.
Enter your Google Account password to confirm and send the task to your Vivo X21i.
Factory Reset Vivo X21i from Settings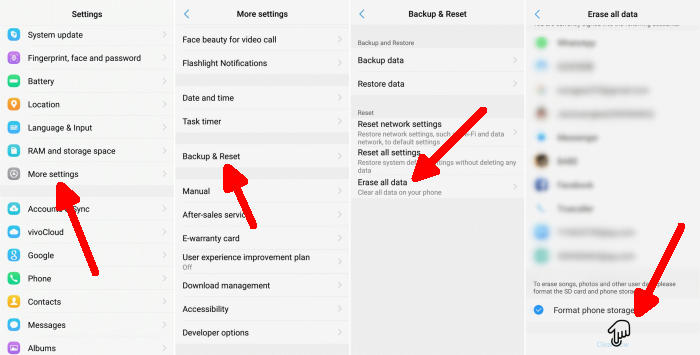 Go to the Home screen and choose Settings.
Scroll down and choose More settings.
Choose Backup & reset.
Choose Erase all data.
Checklist Format phone storage.
Tap Clear Now.
All data and settings saved on the phone will be deleted.
The Vivo X21i will automatically reset and reboot.
Hard Reset Vivo X21i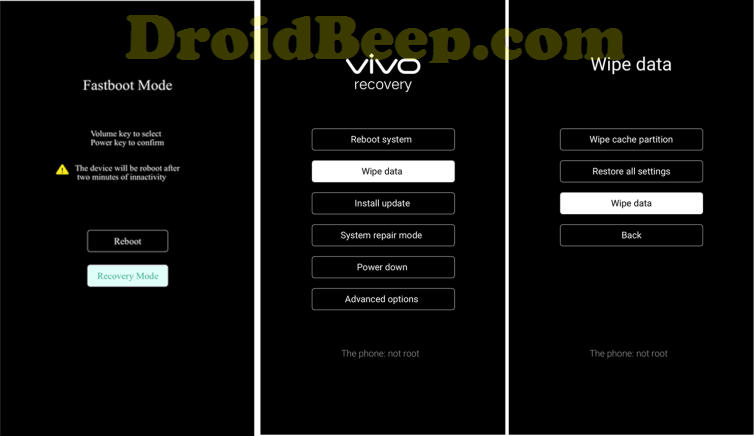 Shut down your Vivo X21i completely by pressing the Power button.
Simultaneously press and hold the Volume UP and Power buttons until the device vibrates and the Vivo Recovery screen appears then release all buttons.
Select Recovery mode by pressing Volume down button and enter it by pressing Power button.
From the Vivo Recovery screen, select Wipe data.
Touch Wipe data and then confirm by clicking OK.
The reset will commence and once it's finished, tap Reboot system.
Wait for your phone to finish rebooting and then set up your Vivo X21i as a new device.
Conclusion
The Vivo X21i also promises to continue the series not only in terms of battery but also in performance and cameras. The gaming experience is great, thanks to the clear sharp display and the great graphics processor. Moreover, the presence of a big battery means you can always enjoy it to the fullest without worrying much about charging it very often.
Despite some problems here and there, the Vivo X21i is still a great phone. Do you have any problems that you didn't see above? Leave a comment below, and we'll troubleshoot the issue with you. Look forward to other articles such as how to lock apps in Vivo X21i, we will publish it soon.