There are a variety of reasons why you may need to factory reset your Huawei nova 5. You installed too many applications and just need to delete all of them. You may also be selling your device or fixing some other problem. So, why not learn how to reset Huawei nova 5.
The Huawei nova 5 comes wrapped in a cool aluminium frame and features a 6.39inch FHD+ display with a resolution 1080 x 2340 pixels at 403 ppi. To ensure that the users have access to uninterrupted entertainment, it is powered by a 3500 mAh, li-ion battery.
It has an Octa-Core 2.27 GHz processor coupled with 6GB of RAM and runs on Android 9.0 operating system. It has an internal memory of 128GB and can be expanded to up to 128GB to store ample songs, videos, photos etc.
Sometimes things go wrong with your device, and the Huawei nova 5 is no exception. One way to remedy many issues is to do a Factory data reset. And this might be the easiest way to solve the problem on your phone. Because sometimes it's just a problem with the software.
Reset Screen Lock Huawei nova 5
Log into https://www.google.com/android/find with your Google Account ID and password.
Select the Huawei nova 5 from the menu on the left.
Select the Erase option from below the device information.
Select the Erase Device button on the popup.
Enter your Google Account password to confirm and send the task to your Huawei nova 5.
Hard reset Huawei nova 5 via Recovery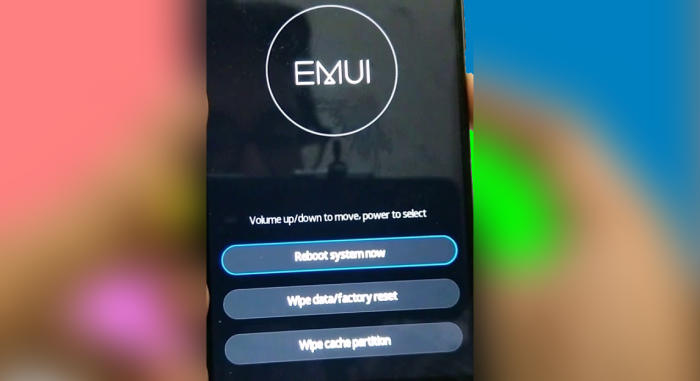 Shut down your Huawei nova 5 completely by pressing the Power button.
Simultaneously press and hold the "Volume UP" and "Power" buttons until the device vibrates and the Huawei eRecovery screen appears then release all buttons.
From the eRecovery screen, select "Wipe data/Factory reset".
Touch "Wipe data" to confirm the whole operation.
The reset will commence and once it's finished, tap "Reboot system".
Wait for your phone to finish rebooting and then set up your Huawei nova 5 as a new device.
Factory reset Huawei nova 5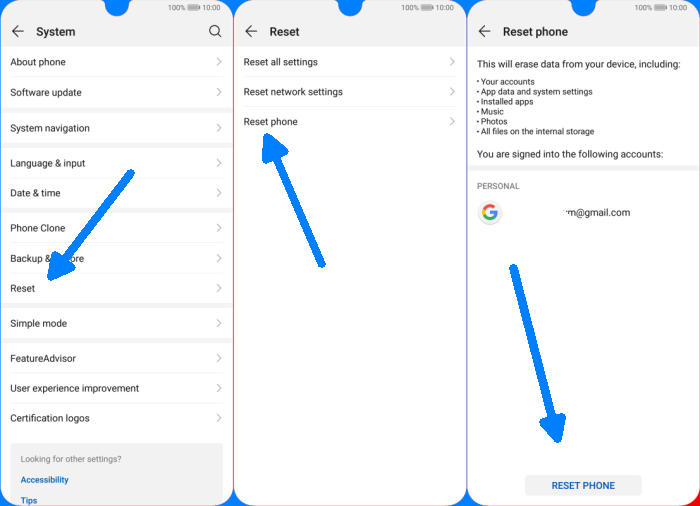 In the Home screen tap "Settings".
In the Settings screen, tap "System".
In the System screen, tap "Reset".
In the Reset screen, tap "Factory data reset".
At the bottom of the screen tap the "RESET PHONE" option.
If prompted, enter your device PIN/password/pattern. Touch "NEXT".
Finally tap "RESET PHONE".
After your Huawei nova 5 reset, you see the Welcome screen and you can set up your phone.
Wrapping Up
The Huawei nova 5 is one of the lowest smartphones to feature facial recognition. The processor is capable enough to give a glitch-free performance and one can enjoy the uninterrupted gaming. Apart from the camera and spare battery, the storage capacity is also quite good, thanks to the support of a very large external storage.
If you have any further questions about the solution or problem, feel free to talk to us in the comments below, I am sure we will prepare a solution for your problem. Look forward to other articles such as how to change font style in Huawei nova 5, we will publish it soon.