The Samsung Galaxy J1 is an entry-level device that comes with a bundle of features. You can easily create unique and stylish fonts on your Samsung smartphone using this app.
The Samsung Galaxy J1 (4G) comes with a 4.3-inch IPS LCD display that has a screen resolution of 480 x 800 pixels and a pixel density of 217 PPI. It has the aspect ratio of 5:3 that will make the display look more stylish.
It packs Quad Core processor with a clock speed of 1.2GHz which can process the function with a good speed. it features dual 4G connections, Wi-Fi 802.11, Mobile Hotspot, Bluetooth, GPS with A-GPS, microUSB 2.0, etc.
2 Apps To Change Font Style On Samsung Galaxy J1 (4G)
Samsung Galaxy J1 phones running TouchWiz offer a ton of customisation features, thus avoiding the need to use most third-party apps. By switching to a custom font of your choice, you can significantly change the look and feel of your smartphone.
via zFont App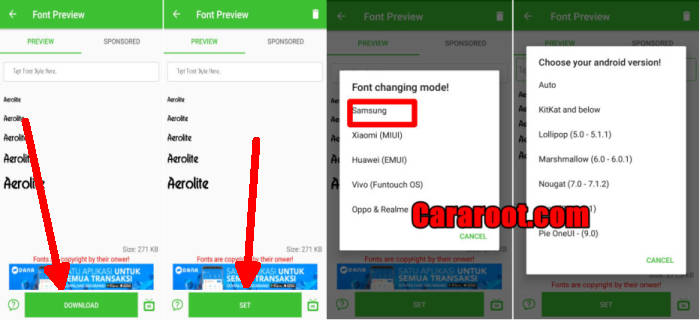 zFont is one of the best and popular font apps which allows you to easily get your font styles on your Samsung device for free. It allows you to customize your Galaxy J1 with tons of different fonts that can be used everywhere.
Download and Install zFont – Custom Font Installer for Samsung J1 (4G) from Google Play Store.
Open the installed zFont app and on the interface you will be presented with menu to choose regular font, colored font, and emoji.
Click Stylish to choose from different unique fonts and click Download once you choose one font.
Tap Set after download completed.
Wait for Font Changing model option to appear and choose Samsung.
On Choose your Android version option, choose the current version of operation system.
Now, the Galaxy J1 (4G) display will look more attractive with a new font style.
via GxFonts App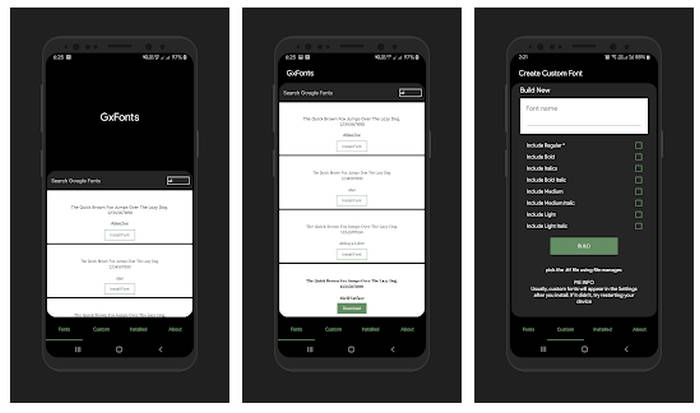 GXFonts is another popular font style apps for Samsung users which allows you to easily create an unique font on your Galaxy J1 for free.
Download and install GxFonts – Custom fonts for Samsung J1 (4G) from Google Play Store.
Open the app and on welcome menu you can find list of fonts compatible with Samsung Galaxy J1 (4G).
Choose one preferred font by clicking Download.
Once the font installed, activate Unknown Source in menu Settings – Lockscreen and Security.
Next, open Setting – Display – Screen Zoom and font.
Your preferred font is already added in Font Style.
Choose the font and click Apply at upper right side.
You can now add your favorite font and change it whenever you get bored of it. Wasn't it very simple? Should you still have any question or doubt, Drop a comment and we will help you out.