ColorOS is the built firmware for the Oppo Mirror 3. And now that is! cararoot.com has managed to port the Mirror 3 firmware for the Redmi 2 and is now ready to download. If you own a Xiaomi Redmi 2 and have been thinking about buying a Mirror then this is a good way to at least see what type of software and operating system you will get.
Oppo Mirror 3 has its own coloros camera app (which is pretty cool), lockscreen, cool widget camera and music, and couple other features. Now, owners of Redmi 2can enjoy all the features of Mirror 3 on their handset as the ROM has been ported to it.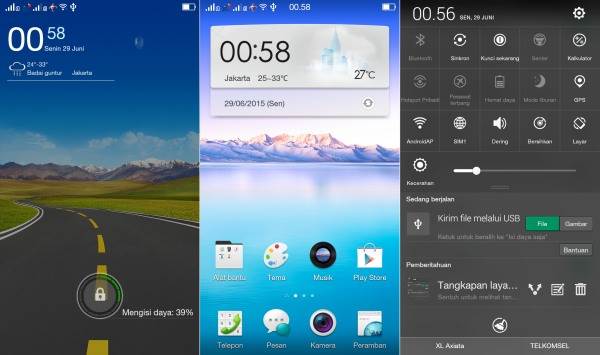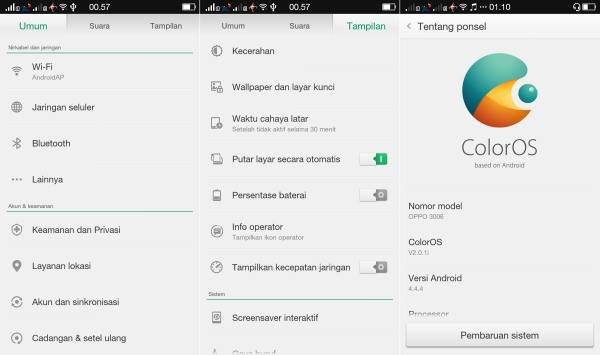 First time installing custom ROM? Please see
How to install ROM ColorOS Oppo Mirror 3 for Redmi 2:
Download Latest ColorOS 2.0.1 for REdmi 2 from here.
Download gapps for Redmi 2 from here
Copy the downloaded files to the (Root directory of) your sd-card.
Reboot your device to Custom Recovery
[Optional but, Recommended] Do a Nandroid Backup or TWRP backup of your current ROM.
Now from recovery main menu and select Wipe Data option.
Confirm data wipe by selecting Yes.
Now flash this carbon rom using clockwork mod recovery, Philz or TWRP. Follow these steps :
– Choose Install Zip From Sd Card option.
– Select Choose Zip From SD Card option.
– Now select the rom downloaded earlier.
Confirm the installation and wait till the rom is installed on you handset.
Flash the gapps as well in the similar way.
Reboot your smartphone now and wait for it to boot into normal mode.
Update
Update Build version: 3006_11_150505
Mirror3EX_11.A.09_OTA_INT_009__patch_150505.zip
Update Build Version: 3006_11_150828 (new)
Mirror3EX_11.A.10_OTA_INT_010_patch_150828.zip