A factory reset can help resolve issues with your Honor 8 Smart if it's crashing or freezing, running slowly or suffering from problems you can't identify. So, today, we will explore how we can perform a factory and hard reset of Honor 8 Smart.
The Honor 8 Smart features a 5.2 Inch FHD IPS LCD display which exhibits a screen resolution of 1080 x 1920 pixels accompanied with a pixel density of 424 PPI.
The performance of the smartphone is driven by Octa-Core 4x 2.0 GHz ARM Cortex A53 + 4x 1.7 GHz ARM Cortex A53 processor mated to a 2GB RAM to take care of the multitasking needs. Additionality, an ARM Mali 830MP2 GPU is present which to a great extent manages the graphical requirements. A key aspect of the processing configuration of the phone is the inclusion of HiSilicon KIRIN 650 chipset which adds to the performance level of the smartphone.
If your Honor 8 Smart is misbehaving and initial solutions are not working, a full reset may be necessary. A hard and factory reset can help resolve issues with your phone if it's bootloop or crashing, or suffering from problems you can't identify.
Factory reset Honor 8 Smart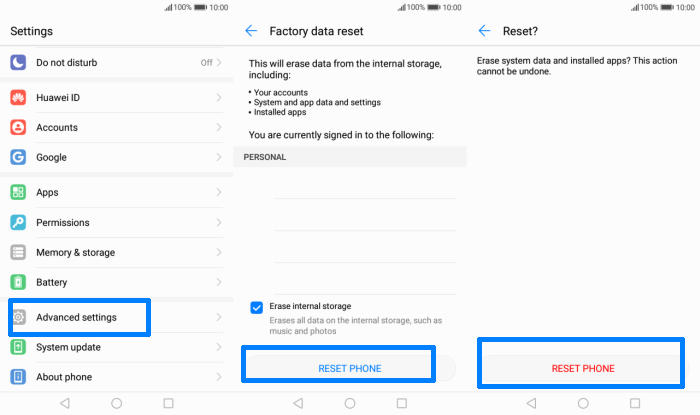 On Honor 8 Smart phone, go to Settings.
Find Advanced settings and tap on it.
More menu will appear, choose Backup & reset.
Then choose Factory data reset.
Scroll down and you will find Reset phone option. Tap this on as well.
Confirm it by tapping the Reset phone option which will start the process.
Reset Screen Lock Honor 8 Smart
Log into https://www.google.com/android/find with your Google Account ID and password.
Select the Honor 8 Smart from the menu on the left.
Select the Erase option from below the device information.
Select the Erase Device button on the popup.
Enter your Google Account password to confirm and send the task to your Honor 8 Smart.
Hard reset Honor 8 Smart from Recovery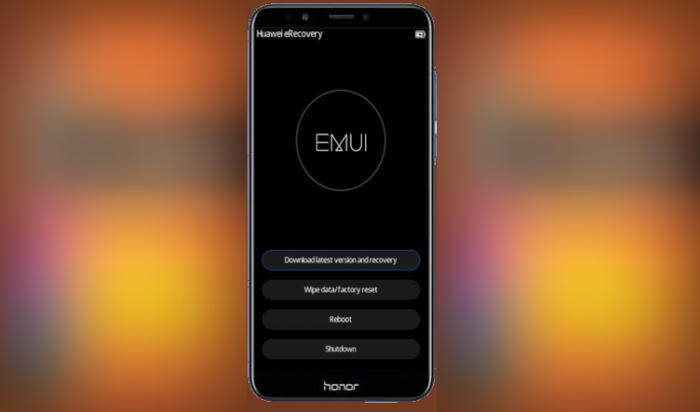 Shut down your Honor 8 Smart completely by pressing the Power button.
Press and hold the "Volume UP" and "Power" buttons at the same time.
Let all buttons go when the device shows a Huawei logo.
Wait for this screen to change automatically to "Recovery mode".
Choose "Wipe Data/Factory Reset".
The screen will display "Confirm wipe off all user data?". Select "Wipe Data" again.
Select the "Reboot system" option from the Huawei eRecovery menu.
Final Thought
The Honor 8 Smart is a power packed handset in which the user can run heavy games and apps for long hours. Like its siblings, the cameras of this phone is also amazing which outputs ultra clear images. A massive storage capacity makes it a great package for entertainment. The Honor 8 Smart is a suitable option for heavy users.
Fortunately, there aren't many Honor 8 Smart specific problems. Some of the problems that the device has are more than troublesome, but fortunately can be fixed at most in a few minutes. Every problem has a solution, no matter how complex. See you in the next article about how to change storage settings on Honor 8 Smart.