If you've been using the Motorola X Play for a while, then I'm sure you'll be interested in getting a fresh new experience on your smartphone. The way you can improve your phone's performance and get lots of new features is by installing a LineageOS custom ROM.
Lineage OS was introduced right after CyanogenMod had announced that they have stopped all their services and development. The Lineage 14.1 ROM looks somewhat similar to the CyanogenMod. This is one of the most lightweight and ultra fast custom ROMs available! With simple features that keep the ROM simple, the Lineage OS is quite attractive. Even though the ROM is simple and lightweight make no mistake as this has an easy to customize User Interface with various options for the same.
Make sure that you create a full backup of all your important files. Also, make sure that your phone is charged at least 60% before proceeding with the installation process. This guide is only for the Moto X Play variant and if you try to install this on any other variant, chances are that you'll end up bricking your phone.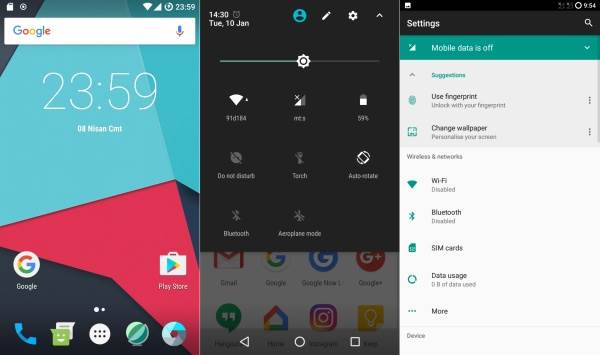 How To Install Lineage OS 14.1 Nougat Moto X play
Download Android 7.1.2 LineageOS 14.1 custom ROM Moto X play (Lux) and Google Apps 7.1 Nougat for Moto X play (lux).
Power off the phone and Wait a few seconds and then Press "Volume Down key +Power Key" for 5 Sec then release at the same time for about 3, or 4 seconds.Release the buttons.
Once the phone enters into TWRP Recovery, perform a full data wipe task by Select "Wipe" from the main menu of the TWRP recovery and then select "Swipe to factory reset" option on the bottom of the screen.

Return to the main TWRP menu and choose Install. Browse and select the lineage-14.1-20170720-nightly-lux-signed.zip file which you copied earlier to your phone's SD card in the second step. Swipe to Install/Flash in order to begin the flashing process.

Go back to the main menu of the custom recovery and tap Install again. Navigate to the Open Gapps zip file.
Wait for the installation process to complete. This might take a while. Once completed, select the Reboot system now option.
That's it! You have successfully installed LineageOS ROM on your Moto X Play. If the reboot takes a long time, you don't need to worry because this is normal.
How To Install Xposed Framework ViperOS 3.1 Android 7.1.2 Nougat ROM
Download Xposed-SDK25-Nougat-ARM and flash via TWRP (don't forget to wipe dalvik cache and cache)
Install application Xposed Installer apk
Post your views in the comments section below so that other users of Moto X Play can see your valuable comments. Stay connected for more Custom ROM's for your smartphones. Happy flashing!