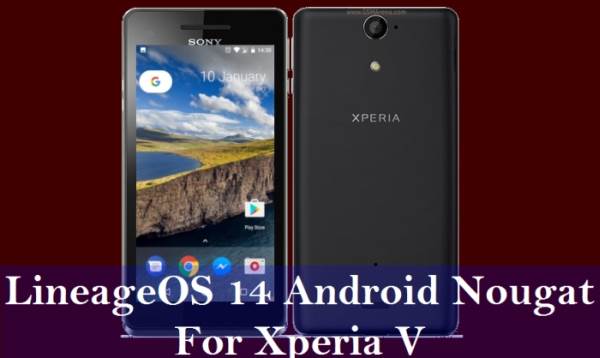 A lot of devices have been receiving the latest LineageOS 14 ROM based on Android 7.1 Nougat officially from the community. However, a lot of mid range devices like the Xperia V have not even received the Nougat firmware update. Defying all odds, here is a brand new Lineageos 13 ROM for the device that will upgrade it to Android 7.1.2 Nougat firmware.
Lineageos is known to build some of the best third party ROMS for Android devices. Nightlies are stable as they are being developed for a long time now. The best part about Lineageos 14 ROM is that it's light weight, fast and most importantly Android 7.1 Nougat based.
However, in order to install the ROM, you will need to setup TWRP and then flash the ROM and Google Apps simultaneously. To be sure, backup everything before you proceed. This may include the apps, media, documents and all of your internal storage, just in case anything goes wrong.
[alert-note]Warning: Warranty may be void if you root or install custom ROM on your device. We at Droidbeep won't be liable for any damage to your device whatsoever. We won't be held responsible if you brick or damage your device. Reader's discretion is advised.[/alert-note]
How To Install Lineageos 14 Android 7.1.2 Nougat On Xperia V (tsubasa)
Now reboot into Custom Recovery (like TWRP). To boot into TWRP, first turn off your device and then press and hold volume down and power keys at the same time. If you see the TWRP logo, that means you have successfully booted into the recovery.
Do not forget to perform a nandroid backup. Goto backup option in TWRP and select all the partitions including System, Data, Boot, Recovery and swipe right to backup.
After performing the ROM backup, go back to the TWRP main menu and tap the WIPE button.
Next, swipe to Factory Reset. Wait for the wiping process to complete.
Next, Goto TWRP main menu & goto Install option.
Locate the LineageOS ROM downloaded zip file lineage-14.1-20180311-nightly-tsubasa-signed.zip and tap on it. Now swipe to Install the ROM.
Once the installation process is finished successfully, select Reboot System
Hope you have successfully installed LineageOS 14.1 on Xperia V. Let us know your feedback on LineageOS 14.1.