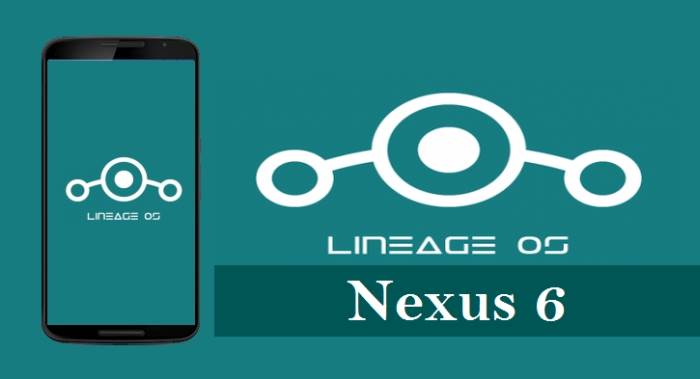 Ever since the LineageOS update was announced for the Nexus 6 (shamu) and more specially when it failed to arrive on the 28th of March as per schedule, the anticipation with which everyone was awaiting the arrival of the LineageOS 15.1 had reached a cresendo. Thankfully, we wont have have much longer to wait.
LineageOS has some of the best developers working on the ROM and hence it's not surprising that most custom ROMs these days are built on top of LineageOS. It focuses on the features that matter, such as user privacy and security. As a result, most of its features such as Privacy Guard or protected apps are ready available on other custom ROMs. LineageOS is also compatible with a number of mods perhaps morethan any other custom ROM.
There are currently no known issues with this ROM and it is quite stable. If you're looking for a daily driver, LineageOS for Nexus 6 is ready for anything you throw at it.
Keep in mind that installing the latest LineageOS 15.1 ROM on your Nexus 6 requires an unlocked bootloader. Furthermore, TWRP recovery is needed, which, fortunately, is already available.
Download
How To Install LineageOS 15.1 Android 8.1 Oreo ROM Nexus 6
Once you have completed all the steps mentioned in the Prerequisites section above and downloaded the files mentioned in the Downloads section, you can proceed with the installation
After this, you have to switch off your device and press and hold Power + Volume Down button to boot into TWRP recovery on your smartphone.
Once the phone enters into TWRP Recovery, perform a full data wipe task by Select "Wipe" from the main menu of the TWRP recovery and then select "Swipe to factory reset" option on the bottom of the screen.

Now choose Install and you need to select the LineageOS 15.1 ROM (lineage-15.1-20180416-nightly-shamu-signed.zip) which you downloaded from the Downloads section above and flash the zip file on your smartphone.

After this, you have to select the GApps zip file which has also been mentioned in the Downloads section above and flash the zip file inside TWRP.
Once both the zip files are installed on the device, you need to reboot your device.
After rebooting your phone, you will have Android Oreo-based LineageOS ROM on your Nexus 6.
If you followed everything correctly, you will be greeted with a brand new LineageOS boot animation. The first boot takes a while so don't worry if it takes longer than usual to boot. Subsequent boots will take just the normal amount of time.
However, you can comment with any of your questions regarding the installation in the comments section below and we will make sure to solve any of your questions as quickly as we can.