There are several reasons why you might need to reset your Oppo Reno 10x Zoom. You installed too many apps and just need to start clean. You may also be selling your smartphone or fixing some other problem. So, why not learn how to reset Oppo Reno 10x Zoom.
The Oppo Reno 10x Zoom comes with a 6.6inch AMOLED screen that flaunts a resolution of 1080 x 2340 pixels which results from a density of 388 pixels per inch. The capacitive touch screen responds well to multi-touch.
Under the bonnet, the Oppo smartphone holds a pair of Octa-Core processors, which clock speeds of 2.84 GHz respectively. This set of processor cores is placed on a chipset of Snapdragon 855 and is further assisted by a good 8GB RAM to power you through the heavy multi-tasking and high-end gaming that you indulge into. Moreover, the GPU of Adreno 640 takes cares of all the graphical requirements.
Three Easy Ways to Reset Oppo Reno 10x Zoom
Do you want to make your Oppo Reno 10x Zoom work just like the first time you turned it on after you took it home from the store? If you have noticed that your Oppo Reno 10x Zoom's performance seems slower than before, maybe it is time for your smartphone to undergo some resetting.
[box type="note" align="" class="" width=""]Restoring your Oppo Reno 10x Zoom to factory settings will delete all data from the device. Make sure to back up any important files such as contacts and images. If you want to reset your smartphone to factory default settings, ensure that you know your Google account login credentials as you will need it to log in once you have reset your device.[/box]
Hard reset Oppo Reno 10x Zoom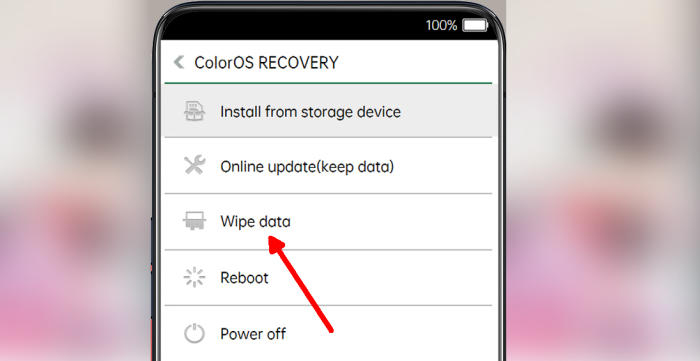 Ensure that the Oppo Reno 10x Zoom is powered off.
Press and hold the Power key and Volume Down button at the same time.
Release them when you see the OPPO logo.
Then you will see the ColorOS recovery menu.
Scroll to Wipe data.
Press the Wipe data (Keep SMS, Contacts and Photos) button.
Scroll to OK.
Press the Reboot menu.
The Oppo Reno 10x Zoom will now wipe all contents.
Factory reset Oppo Reno 10x Zoom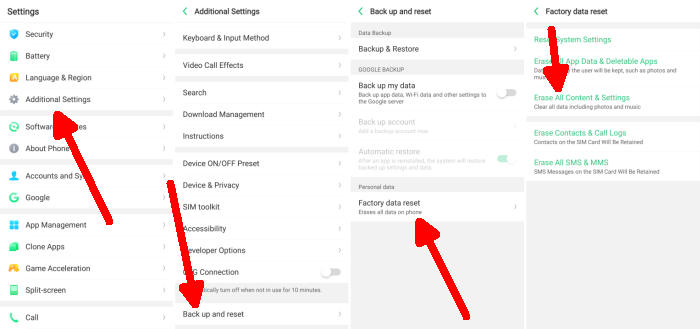 Go to the Home screen and choose Settings.
Scroll down and choose Additional settings.
Choose Backup & reset.
Choose Erase all data (factory data reset).
Tap Erase Data.
All data and settings saved on the phone will be deleted.
The Oppo Reno 10x Zoom will automatically reset and reboot.
Reset Passcode or Pattern Lock Oppo Reno 10x Zoom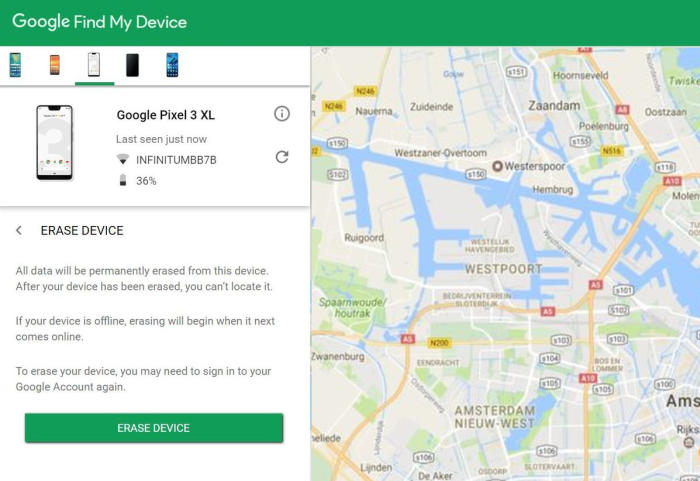 Open Find My Device and then log in with your Google Account and password.
Select the Oppo Reno 10x Zoom from the top left hand corner of the menu.
Choose the Erase option from the action menu.
Select Erase Device to confirm.
Enter your Google Account password to reset the Oppo Reno 10x Zoom.
Conclusion
The Oppo Reno 10x Zoom is a great device in the mid-range price segment. The cameras are great to capture quality images and also can record quality videos. It has a good configuration that assures a flawless performance. The device also comes with a good battery backup and massive storage. Overall, the Oppo Reno 10x Zoom is one of the best options to go for around this price range.
I hope that this article will help you in solving any of the problems you might be facing with the smartphone. Check out some tips and tricks such as how to lock apps in Oppo Reno 10x Zoom.