If you're having a lot of problems with your Realme X2 Pro, performing a factory reset may be the solution. In this tutorial, we'll see how to hard and factory Realme X2 Pro.
Realme X2 Pro comes with an attractive display of 6.5 Inch with a resolution of 1080 x 2400 pixels and an aspect ratio of 20:9. It has a bezel-less display with a pixel density of 405 ppi.
It comes with Snapdragon 855 Plus Octa-Core (1x 2.96 GHz Kryo 485) processor and 6GB RAM, which together delivers lag-free performance. The Adreno 640 GPU ensures unhindered gaming and multitasking.
3 Methods to Reset Realme X2 Pro
Even though the Realme X2 Pro uses the latest Android OS, over time, you can come across a lot of problems. You may experience problems starting or shutting down, excessive memory usage, application running performance, battery draining quickly, among many other issues, and when all of these are happening, resetting to factory settings will come in handy.
Before You Start
Reset will require a minimum battery level of 25%.
Before you perform a factory reset, be sure to back up your personal data, so you don't lose it all.
Before proceeding with a hard Reset ensure you know your Gmail address and password.
If you have encrypted the microSD card, you must decrypt it before resetting the phone. Otherwise, your phone will not be able to read the data on the card.
Factory reset Realme X2 Pro from Settings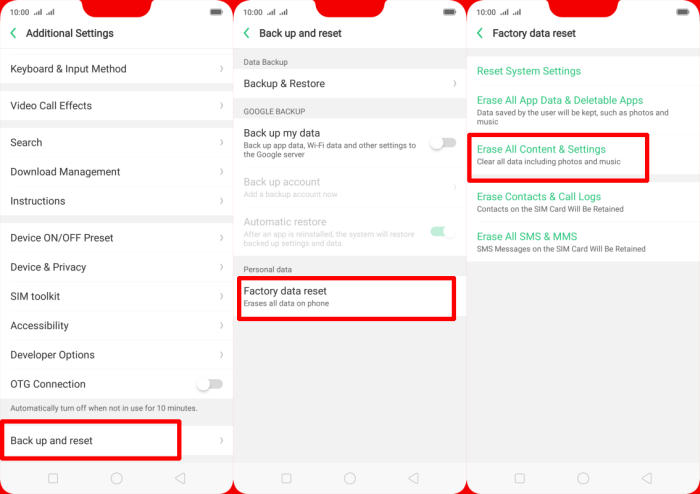 In the Home screen tap Settings.
In the Settings screen, tap Additional settings.
In the Additional settings screen, tap Backup & reset.
In the Backup & reset screen, tap Erase all data (factory data reset).
At the bottom of the screen tap the Erase Data option.
After your Realme X2 Pro reset, you see the Welcome screen and you can set up your device.
Reset Screen Lock Realme X2 Pro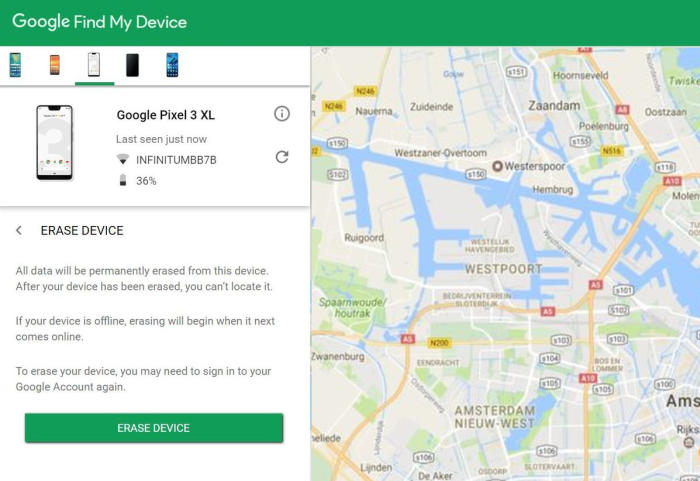 Log into https://www.google.com/android/find with your Google Account ID and password.
Select the Realme X2 Pro from the menu on the left.
Select the Erase Device option from below the device information.
Select the Erase button on the popup.
Enter your Google Account password to confirm and send the task to your Realme X2 Pro.
Hard reset Realme X2 Pro from Recovery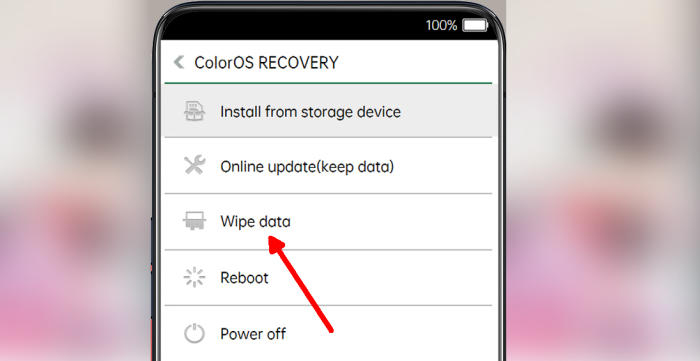 Ensure that the Realme X2 Pro is powered off.
Simultaneously press and hold the Volume Down and Power buttons until the device vibrates and the ColorOS Recovery screen appears then release all buttons.
From the ColorOS Recovery screen, select Wipe data.
Touch Wipe data (Keep SMS, Contacts and Photos) and then confirm by clicking OK.
The reset will commence and once it's finished, tap Reboot.
Wait for your phone to finish rebooting and then set up your Realme X2 Pro as a new device.
Wrapping Up
The Realme X2 Pro is one of the lowest smartphones to feature facial recognition. The processor is capable enough to give a glitch-free performance and one can enjoy the uninterrupted gaming. The battery backup and the cameras are great.
Some of these problems stem not so much specifically from Realme itself, but from having one of the latest updates. If you have a serious problem, especially involving hardware, the best solution is probably to contact the manufacturer or retailer support for your device. If you want to get more interesting tips such as how to lock apps in Realme X2 Pro, please keep an eye on this DroidBeep.com blog.