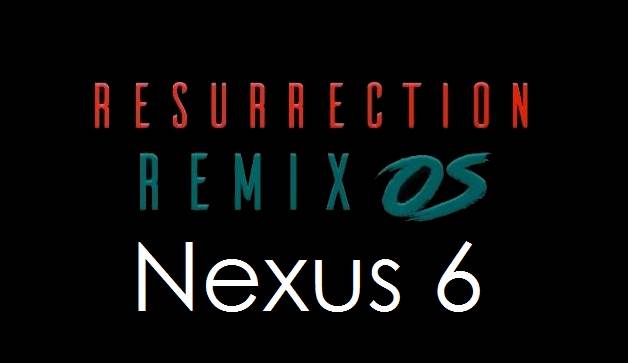 If you want to use an optimized and enjoy a lot of amazing features that you can't find within a Stock ROM then you will need to install a custom ROM. We have some good news that the latest version of the most popular Resurrection Remix is now available for Nexus 6. This Resurrection Remix ROM is based on the newest Google's mobile OS Android 8.1 Oreo. So Android 8.1 Oreo-based Resurrection Remix ROM is official now for Nexus 6. You can now install Resurrection Remix Oreo on Nexus 6.
The Resurrection Remix is one of the most popular aftermarket ROMs available for dozens of Android devices from major OEMs. It has earned a good name because of its stability, good performance and decent battery backup. To describe appropriately, the ROM is a remix of the best feature found in LineageOS, AOKP, SLiMROM, OMNI and the original Resurrection builds. Thus, it is a pleasant amalgamation of performance, customization, power and new features in a single package for a range of Android devices.
Installing a custom ROM requires your Nexus 6 to be bootloader unlocked and running a custom recovery like TWRP. Bootloader could be simply unlocked using the fastboot oem unlock command while your Nexus 6 is in fastboot/bootloader mode.
I recommend users of this rom to be on the latest firmware and Hboot for the 8.1.0 Oreo Platform, even though it still works without.
---
Download
Resurrection Remix ROM Nexus 6 Shamu
Resurrection Remix ROM Nexus 6 Angler
GAPPS 8.1 Oreo 64-bit
---
How to install Android Oreo 8.1 Resurrection Remix v6 ROM on Nexus 6
Power off your Nexus 6 and boot it into TWRP mode by pressing and holding Volume Down and Power buttons until the recovery screen comes up.
Once entering the TWRP settings menu, clear the phone's memory (full) by selecting 'Wipe' option. Once done, select – 'Swipe to Factory Reset' perform factory reset
Return to TWRP settings and and hit the Install button by the selecting RR-O-v6.0.0-20180211-shamu-Unofficial.zip file in the phone's memory downloaded from PC
Come back to TWRP menu setting to approve the installation by tapping 'Swipe to Confirm Flash'
Flashing of the custom ROM begins and after few minutes, a message 'Successful' appears on the screen, thus completing installation.
Wait until the ROM installation is complete, and then flash Gapps open_gapps-arm-8.1-pico-20180119-UNOFFICIAL.zip.
After flashing Gapps, your Nexus 6 will reboot automatically into the newly installed firmware.
Let us know in the comments area below if you have any issues or question while installing Resurrection Remix Oreo ROM on Nexus 6.