Root Huawei Ascend G7 – The 5.5-inch phablet features 4G LTE connectivity, a 13MP rear camera and a metallic chassis much like the Huawei Honor 6. It will also come with the latest EMUI 3.0 Android user interface right out of the box. We now have an easier method to root the Huawei Ascend G760-L01 on Android 5.1.1 Lollipop. If you are looking to root your Ascend G760 with a One-click solution without PC, we finally have one available thanks to Kingroot. In just a few short steps you'll easily have the system internals unchained so you can start installing root-only apps.
Gaining root access on Android is akin to running Windows as an administrator. You have full access to the system directory and can make changes to the way the OS operates. Android has more built-in backup smarts than it once did, but having root access ensures you'll never lose anything again. Not only can you restore "deleted" files, you can make full backups of your apps and system. That's handy in case your tinkering breaks something, and you have to repair the OS.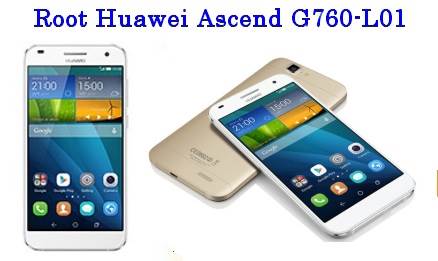 REMEMBER
Your phone warranty turns void. It's legal to root your phone; however, if you do it, your device gets straight out of warranty. Say you root your phone and some time after that, you experience a phone malfunction – hardware or software related. Because of the Android rooting, the warranty is no longer valid, and the manufacturer will not cover the damages.
Root Ascend G7 Android 5.1.1 Lollipop
Enable Unknown Sources on your Ascend G760 smartphone by turning it on and tapping Settings > Security > and checking the box for Unknown Sources.
Download the KingRoot 4.8.0 and install the KingRoot APK.
Once you have installed the KingRoot APK, open the app from the app drawer where you normally find your new applications.
Tap on the large button that suggest rooting your device, usually with the words "Try To Root" or "Start To Root".
The KingRoot tool will now work its magic and root the Huawei Ascend G760. Wait until you get the success notification and the progress bar reaches 100%.
You should see a big green check mark when completed. This means that the Huawei Ascend G760-L10 is now rooted.
So, you should now have root privilege on your Huawei Ascend G760 running Lollipop firmware. If you have any questions related to the tutorial, please let us know via your comments.