If you're having a lot of problems with your Huawei Nova 3, performing a factory reset may be the solution. Using this guide, you'll learn how to reset Huawei Nova 3.
The Huawei Nova 3 comes with an Octa-Core processor having a clock speed of 2.4 GHz respectively. The processor is supported by the HiSilicon KIRIN 970 GT chipset. There is an ARM Mali G72MP12 767 MHz provided for the graphics, which will make the smartphone good enough for playing high-end games. The multitasking of it is handled by the 6GB RAM that will keep the smartphone lag-free all the time.
The Huawei Nova 3 comes with Android 8.0 Oreo. It has a 6.3 inches FHD+ IPS LCD display. The display of the phone a resolution of 1080 x 2340 pixels and a pixel density of 409 ppi that renders good viewing experience.
The Huawei Nova 3 is the best line of phones, but no device is perfect. Sometimes your device might might freeze up on you or begin to act a little strangely. Thankfully, the majority of Huawei Nova 3 problems can be solved with a simple reset. In this guide on how to reset Huawei Nova 3, we're going to explain how to perform a factory reset and how to do a hard reset on your smartphone. We'll also explain what the differences are between these options and when you might want to choose one.
Factory reset Huawei Nova 3 via Settings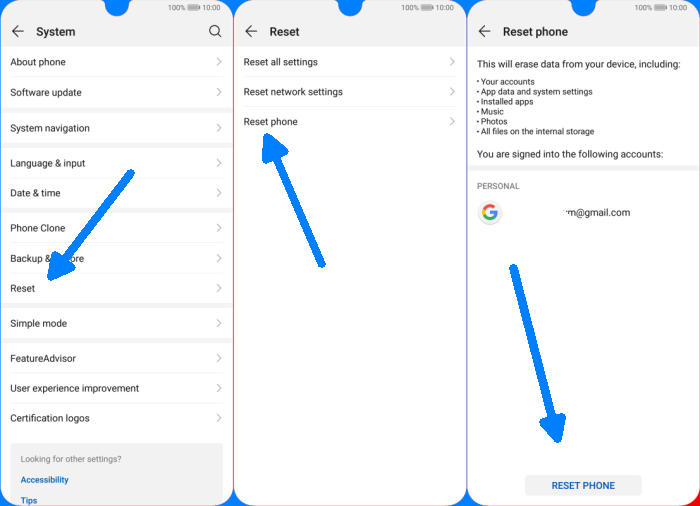 Go to Menu and choose "Setting".
Tap "System".
Move again and tap "Reset".
After that, choose "Factory data reset".
Confirm it by tap the "RESET PHONE" button.
When it's done, the Huawei Nova 3 will reboot.
Reset Screen Lock Huawei Nova 3
Log into https://www.google.com/android/find with your Google Account ID and password.
Select the Huawei Nova 3 from the menu on the left.
Select the Erase option from below the device information.
Select the Erase Device button on the popup.
Enter your Google Account password to confirm and send the task to your Huawei Nova 3.
Hard reset Huawei Nova 3 from Recovery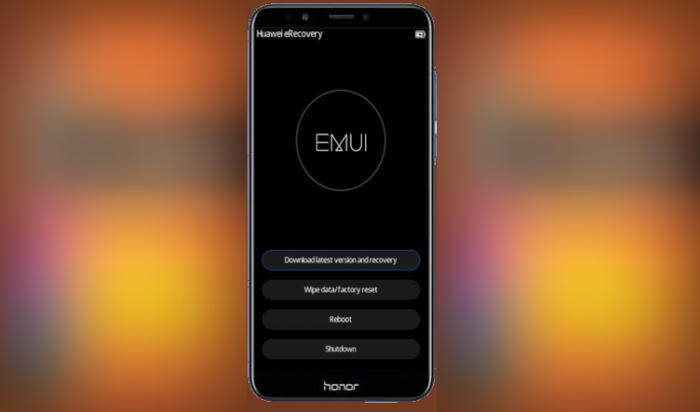 Shut down your Huawei Nova 3 completely by pressing the Power button.
Push Volume Up and Power button for a couple of seconds.
Let go of all keys when Huawei eRecovery Mode shows up.
Choose Wipe data/Factory reset.
You need to confirm your action once more by choosing Wipe data
Finally, choose Reboot system.
Bottomline
The Huawei Nova 3 is a power-packed smartphone, which comes with a mid-range price tag. An excellent pair of camera settings are the main features of this device. You can save unforgettable memories on your device by recording or capturing them. Apart from there, the phone has an ample amount of storage and fast charging along with an excellent battery.
If you have any questions with the method above, leave them below and we'll be sure to point you in the right direction. For other tips and tricks such as bypass factory reset protection on Huawei Nova 3, we will publish it soon.