Good news for LG V20 users, Now LineageOS 14 Nougat for LG V20 is available for download. XDA Recognized Developer albinoman887 posted the LineageOS for LG V20. Another great news is that it's the official version. If you would like to try LineageOS 14 on your device, head over to the download section.
LineageOS is one in every of the foremost stable, frequently updated and clean type of ROMs, that additionally stands out through its options. The ROM allows you to personalise everything, from the lockscreen, notifications drawer to the navigation buttons and animations.
This tutorial assumes that you know how to root the LG V20 and flash customROMs on it. You will also know that flashing a custom ROM on LG V20 will void the warranty. Flashing stuff on your phone without doing a proper backup is just calling for trouble.
Bug
– 2nd Screen Support
– VoLTE and WiFi calling do not work yet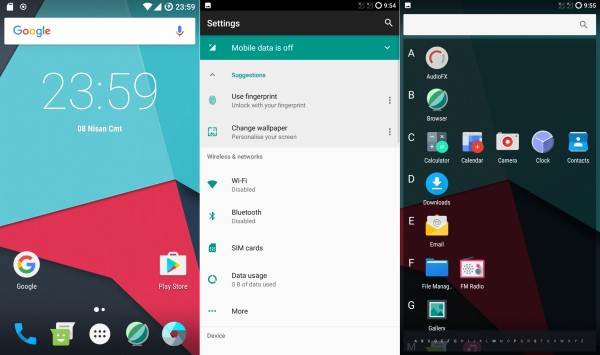 Download
LineageOS 14 for VS995 Verizon
LineageOS 14 for H918 T-Mobile
LineageOS 14 for LS997 Sprint
LineageOS 14 for US996 U.S. Unlocked
Lineageos 14 H910 (AT&T)
Google apps (Gapps) zip
Step To Install LineageOS
Power off your LG V20 and boot it into TWRP mode
Once entering the TWRP settings menu, clear the phone's memory (full) by selecting 'Wipe' option. Once done, select – 'Swipe to Factory Reset' perform factory reset
Return to TWRP settings and and hit the Install button by the selecting the LineageOS zip file
To approve the installation by tapping 'Swipe to Confirm Flash'
Flashing of the custom ROM begins and after few minutes, a message 'Successful' appears on the screen.
Next flash Gapps open_gapps-arm64-7.1-nano-20170621.zip.
After flashing Gapps, select Reboot System Now.
Tell us how you like having Lineageos on your LG V20 in the comments section below. If you are still having difficulty installing the custom ROM, tell us about your troubles.