There are a variety of reasons why you may need to factory reset your Xiaomi Mi8 Pro. You installed too many applications and just need to delete all of them. You may also be selling your smartphone or fixing some other problem. So, why not learn how to reset Xiaomi Mi8 Pro.
Xiaomi Mi8 Pro has bee powered by a Snapdragon 845 SoC that handles the overall performance. It has an Octa-Core processor that runs at a clock speed of up to 2.8 GHz. It also has 8GB RAM handling the overall function smoothly while the Adreno 630 GPU offers good graphical experience.
Xiaomi Mi8 Pro holds an elegant waterdrop AMOLED display that provides spacious viewing experience. It stands 6.21-inch tall with no bezels on the sides. The display is provided with a screen resolution of 1080 x 2248 pixels and a pixel density of 402 PPI.
A reset is recommended before giving away or selling the device, and in some cases for troubleshooting. You can do a factory reset or a hard reset.
The first can be done simply by accessing the Xiaomi Mi8 Pro settings. Sometimes that's just not possible. If your phone doesn't work or for some reason you can't access the settings, you can go ahead and perform a hard reset using the hardware buttons.
Hard reset Xiaomi Mi8 Pro via Recovery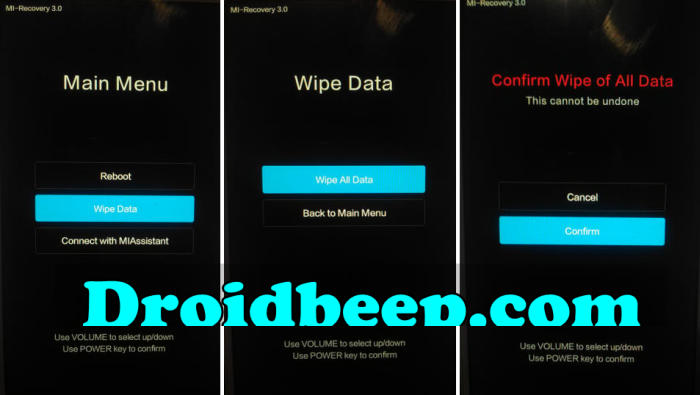 Shut down your Xiaomi Mi8 Pro completely by pressing the Power button.
Press and hold the "Volume Up" and "Power" keys.
When you see the Mi Recovery screen, release the keys.
Use the Volume keys to scroll down to "Wipe data", then use the "Power" key to select it.
Use the Volume keys to scroll down to "Wipe All Data", then select "Confirm".
Reset Screen Lock Xiaomi Mi8 Pro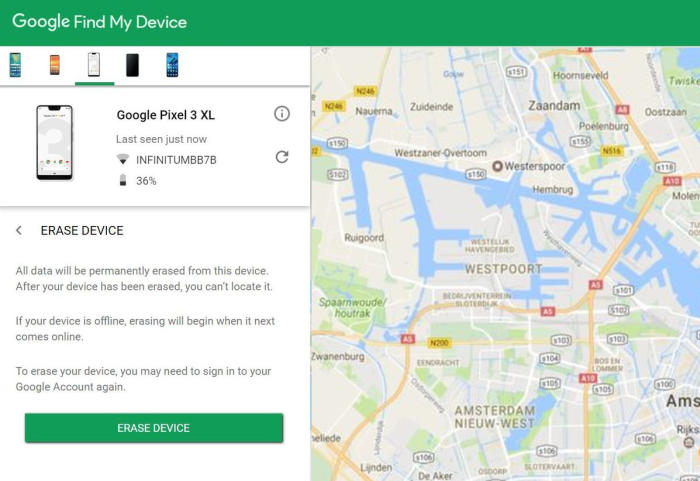 Log into Find My Device with your Google Account (email) and password.
Select the Xiaomi Mi8 Pro from the menu on the left.
Select the Erase Device option from below the device information.
Select the Erase button on the popup.
Enter your Google Account password to confirm and send the task to your Xiaomi Mi8 Pro.
Factory reset Xiaomi Mi8 Pro via Settings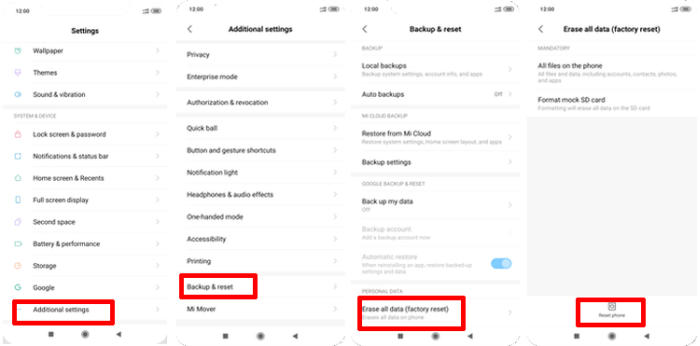 Go into the Settings.
Tap Additional settings.
Tap on Backup & reset.
Tap on Erase all data (factory reset).
Confirm you understand that all data will be erased by tapping on Reset phone.
Your Xiaomi Mi8 Pro will restart and begin the Factory Data Reset.
All data saved on your device is deleted when you perform a factory reset. All apps are uninstalled. Back up all important files, either on the Web or with an external storage device, before resetting the phone.
Bottomline
The Xiaomi Mi8 Pro is an excellent device that keeps up with the benchmark set by the Chinese company with its previous models. It probably has all the feature in store. The device has a good display and a satisfactory battery performance and proves to be a good reliable device at this budget. Also, it has an excellent pair of cameras which perform well in terms of photography and vidoegraphy.
If you have any further questions about the solution or problem, feel free to talk to us in the comments below, I am sure we will prepare a solution for your problem. Check out some tips and tricks such as how to bypass google account on Xiaomi Mi8 Pro which will be coming soon.