If the Xiaomi Redmi Note 3 Pro system gets corrupted or having serious apps issues, users need to factory reset the system. So, today, we will explore how we can perform a factory reset of Xiaomi Redmi Note 3 Pro.
The Redmi Note 3 Pro sports a 5.5-inch FHD display with a resolution of 1080 x 1920 pixels resulting in an impressive pixel density of 401 PPI. The Redmi Note 3 Pro is equipped with 16MP autofocus primary camera with LED flash and CMOS image sensor. It comes with a 5MP front camera which is a treat for the selfie lovers.
This device gets all its strength from a 1.8 GHz Hexa-Core processor which is seated on a Snapdragon 650 MSM8956 chipset and paired with 3GB of RAM for great multitasking and an Adreno 510 GPU for a good gaming experience. Android 6.0.1 Marshmallow works as the OS on this device.
Three Easy Ways to Reset Xiaomi Redmi Note 3 Pro
When the Xiaomi Redmi Note 3 Pro is acting up or when you encounter a bug, your first instinct is usually to factory reset your phone. This nifty trick takes care of minor bugs in the operating system. You may also need to hard reset your smartphone if the screen goes black or freezes.
Performing a reset will permanently delete all user data on the smartphone. Be sure to back up your data before performing a Factory or Hard Reset. If you want to reset your smartphone to factory default settings, ensure that you know your Google account login credentials as you will need it to log in once you have reset your device.
Factory reset Xiaomi Redmi Note 3 Pro via Settings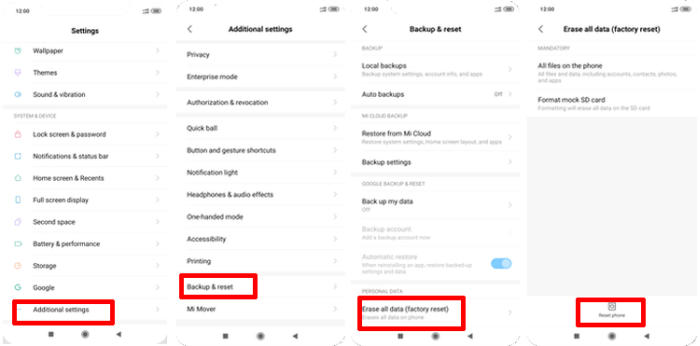 Go to the Home screen and choose Settings.
Scroll down and choose Additional settings.
Choose Backup & reset.
Choose Erase all data (factory reset).
Tap Reset phone.
All data and settings saved on the phone will be deleted.
The Redmi Note 3 Pro will automatically reset and reboot.
Reset Screen Lock Xiaomi Redmi Note 3 Pro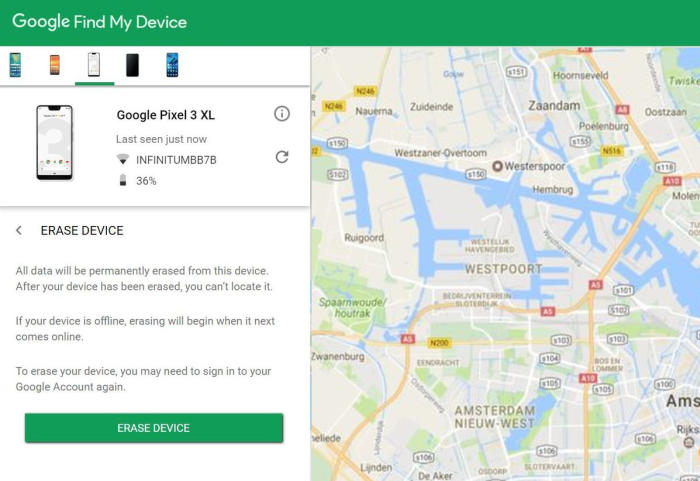 Log into Find My Device with your Google Account (email) and password.
Select the Xiaomi Redmi Note 3 Pro from the menu on the left.
Select the Erase Device option from below the device information.
Select the Erase button on the popup.
Enter your Google Account password to confirm and send the task to your Redmi Note 3 Pro.
Hard reset Xiaomi Redmi Note 3 Pro via Recovery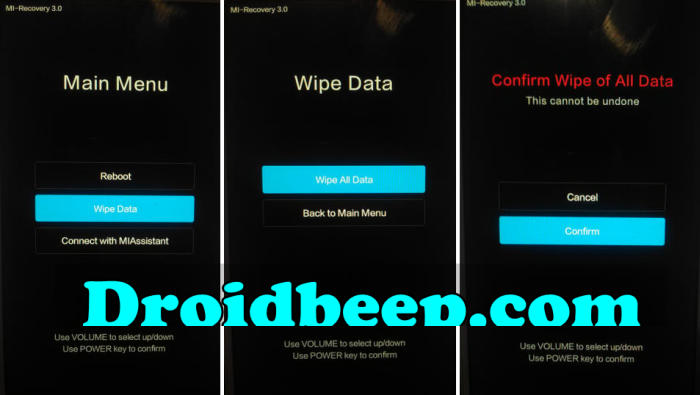 Turn off your Redmi Note 3 Pro and wait a few seconds.
Press and hold the Volume Up key and the Power key.
When the Xiaomi logo displays, release all keys.
Press the Volume down key several times to highlight Wipe data.
Press Power button to select.
Press the Volume down key to highlight Wipe All Data and press the Power key to select.
When the hard Reset is complete, Reboot system now is highlighted.
Press the Power key to restart the device.
Bottomline
Xiaomi Redmi Note 3 Pro is a mid-range performance oriented smartphone. The excellent battery backup and good storage capacity make the device a perfect buy for consumers. The camera quality it offers allows to take still pictures and selfies even at low light conditions.
If you have any questions with the method above, leave them below and we'll be sure to point you in the right direction. Look forward to other articles such as how to change storage settings on Xiaomi Redmi Note 3 Pro which will be coming soon.