If you are a Vivo smartphone user who intends to change emojis without root, I will guide you on how to convert Android emojis to iPhone emojis.
To make chat even more exciting, the use of emojis is one of the things that is often used to express our feelings without words. Various emoji characters that can be adjusted to your mood.
The emojis on Android and iOS have differences, many Android users prefer the animated emoji on the iPhone. Therefore, many are looking for ways to make emojis on Android like iOS's.
How to Change Vivo Emoji to iPhone
In this article, we will explain how to convert Android emojis to iOS emojis. You can apply the following steps to be able to change Android emojis to iPhone Emojis.
To change emojis, especially Vivo users, can do it easily and without root. You can use an emoji changer application on the Play Store.
Step 1: Install the zFont Application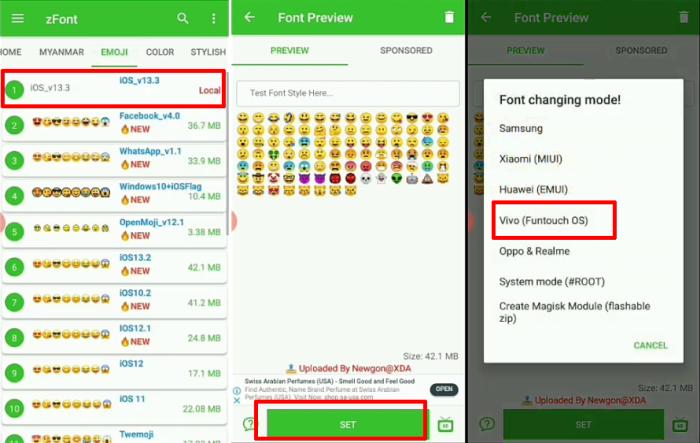 zFont is one of the cool apps that can change fonts and emojis on almost any Android smartphone including Vivo. You can use this application without root. Here's how to change the emoji on the Vivo keyboard to iOS iPhone.
Install the zFont application from the Google Play Store.
After that open zFont then tap allow.
The next step select Emoji and select an iOS Emoji.
Click the green Download button.
When finished downloading tap the Set button.
Then select Vivo (FuntouchOS) then select New.
Step 2: Apply the iOS Emoji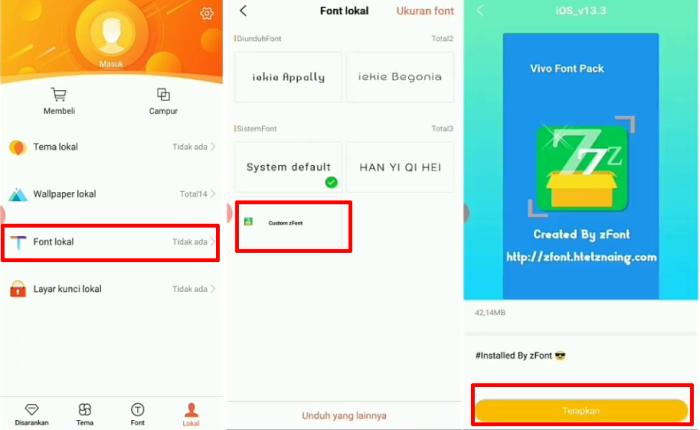 Now continue with applying these emojis via iTheme. Please continue this second step.
Please wait for the packing process for a few seconds.
After that tap Change Font.
Automatically will go to iTheme, select Local then Local Font.
Then select Custom zFont and then Apply.
Now the Android Emoji on your Vivo smartphone has changed to iPhone (iOS). You can already use iPhone Emoji for various purposes such as chatting on Telegram, Signal, Instagram, Facebook or other things.
The Final Word
The difference in operating systems between Android and iOS makes it impossible for us to change emoji without an application. The method above is the easiest way for the emoji on your Vivo to change like an iPhone.
This is the guide on how to change Vivo emojis to iOS with the help of the zFont application. Hopefully the above tutorial can work well on the latest Vivo phones or older models.