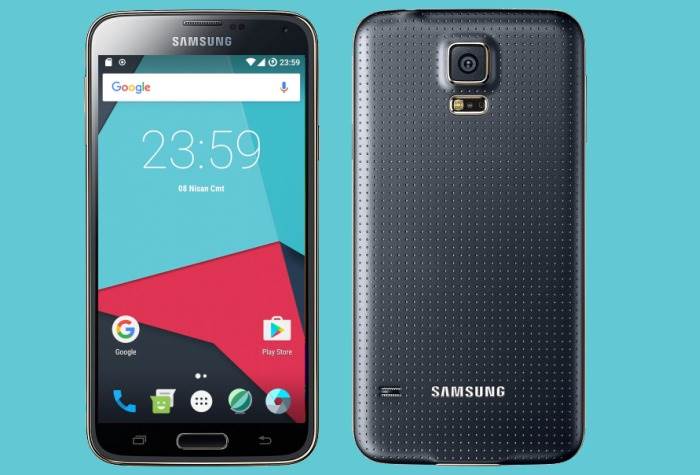 Today, we have some great news for Samsung Galaxy S5 Vodafone users. Now your device can be upgraded to Android 7.1.2 Nougat via official build of LineageOS custom ROM.
Installing this new Galaxy S5 Lineage OS version is quite an easy task. The procedure is actually easier for those users who have installed a Custom ROM in the past, but let me remind you a few essential things before getting there.
Disclaimer
You should flash this ROM at your own risk. It took me time and patience to write all these for you and I can assure you that the procedure described here is one hundreed percent accurate. However, it comes without any warranty that you won't endup with a bricked device in your hands. Just to be clear, I won't take the blame for your mistakes that could lead to any software/hardware damages. Do remember that the Droidbeep team is here for you, so it's better to ask if having any doubts.
---
Download
---
How To Install Lineageos 14 Android 7.1.2 Nougat On SaAmsung Galaxy S5 LTE (SM-G900I)
Now reboot into Custom Recovery (like TWRP). To boot into TWRP, first turn off your device and then press and hold Volume UP and Power keys at the same time. If you see the TWRP logo, that means you have successfully booted into the recovery.
Do not forget to perform a nandroid backup. Goto backup option in TWRP and select all the partitions including System, Data, Boot, Recovery and swipe right to backup.
After performing the ROM backup, go back to the TWRP main menu and tap the WIPE button.
Next, swipe to Factory Reset. Wait for the wiping process to complete.
Next, Goto TWRP main menu and goto Install option.
Locate the LineageOS ROM downloaded zip file lineage-14.1-20180406-nightly-kltedv-signed.zip and tap on it. Now swipe to Install the ROM.
Once installed, Now return to home in the TWRP and tap on the install option. Navigate to the Google apps zip file and select it.
Swipe the confirmation button to proceed with the installation.
Once the installation process is finished successfully, select Reboot System
First time reboot will take up to 5 minutes, so be patient and do not press any buttons or try restarting. After the device has restarted, it will be running Android 6.0 CM13 Marshmallow custom ROM.
Don't hesitate to share this page with your friends and come back for more. Fresh guides are on the plate for you, so if you're been anxiously waiting the Lineage OS, you're in luck!