The HTC 10 now has a Resurrection Remix 5.8.3 ROM that serves as a much needed trim to the user experience of stock Sense UI. XDA Recognized Developer tabp0le has provided a step-by-step guide for getting it running on your device from scratch. If you are looking for an LineageOS Nougat ROM, you should definitely give this project a try.
RR ROM is based on multiple ROM. It's a real remix because it takes the best parts of diferent ROM and merges them together to form a much better ROM. The developer doesn't shy away from acknowledging that they have taken certain aspects of LineageOS, SlimROM, Omni and original Remix ROM builds. This results in an amazing concoction of customization, battery, and performance. If you want to have more control over your phone and have the ability to handle the responsibility, try Resurrection Remix. You may like it as much as I do.
Features:
Built with UberTC & Clang/Snapdragon LLVM compiler 3.8
Call recording (US only, may not work on all carriers. Will ONLY work with default AOSP dialer)
Full EAS support featuring tabp0le EAS kernel
F2FS support
Full OMS/Substratum support (for theming)
Magisk root
Working Night Light/Night Mode
Vox Populi EAS PowerHAL by @joshuous
Automatic OTA checking and updates
All the same great features as other ResurrectionRemix builds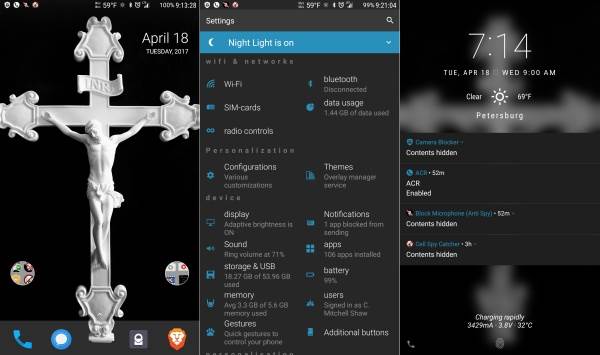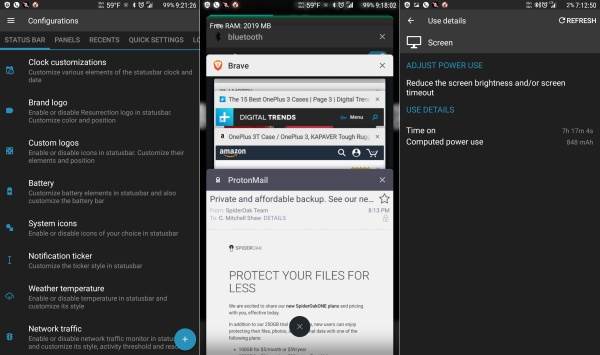 Installation of custom ROM requires clearing of memory in the smartphone, so makesure to back all the data by installing TWRP in the smartphone. and make sure your phone has more than 80% battery, or else there is chance of smartphone getting temporarily bricked if the installation process is interupted midway.
How To Install Resurrection Remix Android 7.1.2 Nougat On HTC 10
Boot in to TWRP Mode
Once the phone enters into TWRP Recovery, perform a full data wipe task by Select "Wipe" from the main menu of the TWRP recovery and then select "Swipe to factory reset" option on the bottom of the screen.
Return to the main TWRP menu and choose Install. Browse and select the RR-N-v5.8.3-20170801-pme.zip file which you copied earlier to your phone's SD card in the second step. Swipe to Install/Flash in order to begin the flashing process.
Now Install the Open Google Apps Package. Go back to the main menu of the custom recovery and tap Install again. Navigate to the open_gapps-arm64-7.1-nano-20170621.zip file that you transferred to your HTC 10 in Step 6.
Once both the Gapps and ROM are installed, and then select "Reboot System" button.
Just like always if you have any kind of questions or queries about the ROMs or the HTC 10 smartphone, feel free to talk to me in the comments below.